The government has been gearing up to place tighter restrictions on the import of 371 items - ranging from toys and plastic goods to sports items, and furniture worth $127 billion.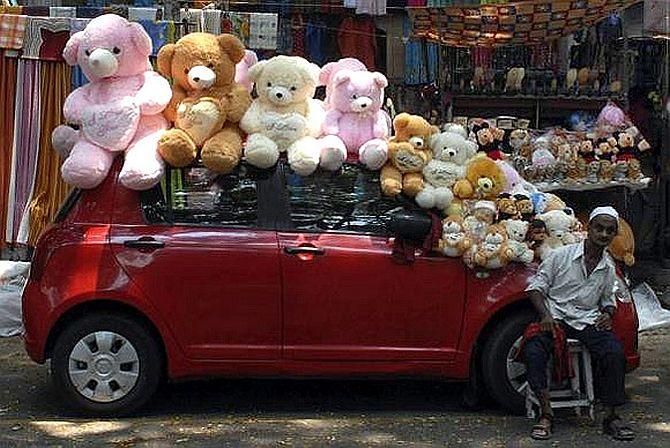 The commerce ministry is fast-tracking measures to cut down on Chinese imports and the findings will be presented to the Prime Minister's Office soon.
According to official sources, the government has been gearing up to place tighter restrictions on the import of 371 items - ranging from toys and plastic goods to sports items, and furniture - which are worth $127 billion.
"A large chunk of these originate in China and for those goods, we will pursue import substitution," a senior official said. Electronics, drugs, apparels, and consumer durables from China are also on the list.
This will be done through the establishment of product standards, incentives for domestic manufacturing, and discussions with business stakeholders to source from a broader range of nations.
As of now, the ministry is not keen on increasing tariffs on goods from China as the move may hit manufacturing in India.
However, a contingency plan, prepared by the government, bats for increasing duties on the top 100 imports from China.
But officials warn that increasing tariffs on Chinese products may disrupt the supply chain and more research is needed to see if Indian importers can source goods from other nations.
Considering that liquidity remains a prime concern in most sectors, higher tariffs may give a price shock to importers, who would then have to pay more for these items.
Moreover, the ongoing COVID-19 crisis is likely to push back any decision on erecting tariff barriers until at least July, a senior official said.
China lost the top position as India's biggest trade partner to the United States by a slim margin in 2018-19.
Yet, it remains the biggest import source for India.
Imports from the northern neighbour have been on the wane since 2017-18 when it had peaked at $76 billion. In 2018-19, it came down to $70 billion, mainly on the back of the less mobile phone, component imports.
Until February of 2019-20, imports stood at $62.37 billion and for the full financial year, it is expected to be less the previous year (data on Chinese imports is awaited).
Mandatory licensing norms may also be put in place for vast segments of India's imports that have not yet been properly categorised and remain immune to policy measures, according to sources.
Through the move, the commerce ministry plans to restrict imports costing to Rs 4 trillion, primarily from China.
Currently, thousands of import categories are labelled "others" in the official trade classification handbook.
Many of these bring in goods worth Rs 100 crore or more. But, little data is available on what these are.
Exports boost
On the other hand, the government is seeking to boost exports to the nation.
"China has been very effectively using non-tariff barriers to curb imports that it wants to avoid.
"On the other hand, it also uses these restrictions as a political tool to control bilateral relations," said Biswajit Dhar, senior trade policy expert and professor at Jawaharlal Nehru University.
In the last financial year, India's highest export earners to China were organic chemicals, refined petroleum, cotton, plastics, and iron ore.
These, along with other raw materials, constituted for more than 70 per cent of exports.
"China is a state enterprise-driven economy and most imports continue to be ordered by state companies.
"Issues of market access, primarily in agri commodities and pharma products, persist. These have to be addressed first," said Ajay Sahai, director general, Federation of Indian Export Organisations.
Photograph: Babu/Reuters