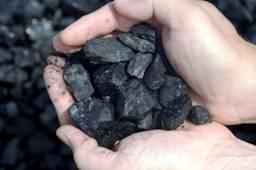 The Central Empowered Committee has recommended an investigation by the Central Bureau of Investigation into alleged illegal activities in Bellary district of Karnatka where Associated Mining Company and NMDC Ltd hold mining leases.

The CEC gave its latest report to the Supreme Court on Thursday.

According to the report, the joint team appointed by the apex court to conduct a survey and demarcate the boundaries, has found massive illegal mining by third parties within the lease area of NMDC Ltd. The company had voluntarily suspended mining activities in the area in September 2009.

The Supreme Court heard the matter on Friday.

In relation to another lease of NMDC Ltd, the joint team found an overburden dump outside the sanctioned lease area.


The tailings dam, built before October 25, 1980, was being used for non-forestry purposes without obtaining approval under the Forest Conservation Act, 1980.

"It continued mining operations in the forest area after expiry of its sanctioned lease period on November 3, 2008, whereas the approval under the FC Act was granted by the state government only on August 25, 2011," the CEC said.

The CEC is, however, of the view that NMDC Ltd
be allowed to continue mining as it is in the interest of the steel industry, which is facing raw material shortages.
It said the operations will have to be strictly monitored and iron ore produced from these two mining leases will be sold only through e-auction by the monitoring committee, which will disburse 80 per cent of the sale proceeds to NMDC Ltd.
The e-auction of iron ore pertaining to these two mining leases was not likely to cause any financial loss to the company.
On the contrary, it may result in the realisation of better sale price and consequently additional revenues of not less than a few hundreds of crores of rupees, said the report.
The CEC said AMC, owned by former tourism minister of Karnataka G Janardhan Reddy and his wife, Laxmi Aruna, had allegedly got an expired lease extended.
It also extracted one million tonnes ore from just about 10.12 hectares, more than the quantity mentioned in the transit permits.
The joint team found illegalities in respect of the said mining lease by way of the illegal grant of renewal of mining lease; the existing locations of the boundary pillars being completely different from the sanctioned lease sketch.
The CEC is firmly of the view that CBI should investigate the alleged illegalities in the area.