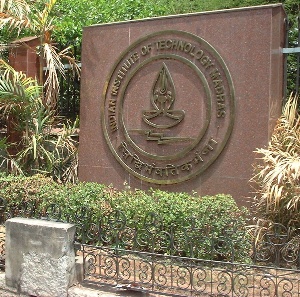 For the first time in the Indian Institutes of Technogy's 50-odd years of existence, faculty members have asked the government for a special additional 'scholastic pay' of Rs 15,000 a month to compensate them for their 'low-paying' jobs.
The suggestion for this special pay was part of a memorandum that the All India IIT Faculty Federation submitted to the Ministry of Human Resources and Development on August 23, stating that the pay structure proposed is unacceptable and a threat to the IIT system.
This special pay is expected to compensate the IIT faculty members for the "notional" financial loss they incur compared to people of comparable qualifications in other sectors.
"Every other government organisation gives special incentive to its employees, except the IITs. We are resentful that the ministry has abandoned us like this," said Bhartendu Seth, president, IIT Bombay Faculty Forum and professor of mechanical engineering.
"The Govardhan Mehta Committee recognised the speciality of the premier institutions in its report, but the government reduces and undermines the status of IIT faculty members," Seth added.
The Govardhan Committee refers to a central technical education pay review panel headed by former Indian Institute of Science, Bangalore, director Govardhan Mehta, set up last year to recommend salaries for all technical education teachers. The panel submitted its report to MHRD in February this year.
Based on this, the government then set up another committee to study the recommendations and make final suggestions on salaries and perks for teachers of 53 central technical educational institutions, including IITs and IIMs.
On its website, IIT Bombay stated, "As per the central pay commission, all employees of Indian Space Research Organisation (Isro), Defence Research and Development Organisation have been given special additional pay ranging from about Rs 2,000 per month to about 10 per cent of basic pay as a special grant for special achievements. Premier educational institutions have not been granted any such special treatment for the highly valued brands they have created, including mentoring new IITs in a short notice."
Other key demands in the memorandum include:
A professional development allowance of Rs 300,000 (for international/national conferences, contingencies, membership fees) does not correspond with the increase in the costs, and should be increased to Rs 500,000 for a block of three years;
that the 'lecturer' position be abolished and lecturers re-designated assistant professors, at an appropriate scale;
that the recruitment of faculty with PhD degrees with less than three years of experience start with a minimum pay of Rs 30,000 and academic grade pay of Rs 8,000.
A key concern, the IITs say, is about attracting new faculty members. "If the government treats faculty members of IITs, which are institutions of international repute, like this, young and new people will not join us. The IITs are already suffering from a shortage of faculty. This could push more students to foreign shores," said Sunil Pandey, professor, mechanical engineering, and president, All India IIT Faculty Federation, IIT-Delhi.
Meanwhile, some professors who went on mass casual leave on August 21 have decided to hold classes.
Faculty members are protesting against the new pay scale, according to which the increase for assistant professors was only 40 per cent against 70 per cent provided by the University Grants Commission. Salaries of full professors, meanwhile, were raised just 10 per cent. Pay scales for IIT staff were last revised in 1999.
B K Mathur, placements chairman of IIT Kharagpur, said, "If IIT pay scales are lower then UGC pay scales, then attracting good faculty would be difficult. The professors would rather work for UGC colleges than IITs and I would not blame them for it."