The government and Life Insurance Corporation's (LIC's) strategic stake sale in IDBI Bank is expected to move to the second stage by the first quarter of FY24, said two people in the know.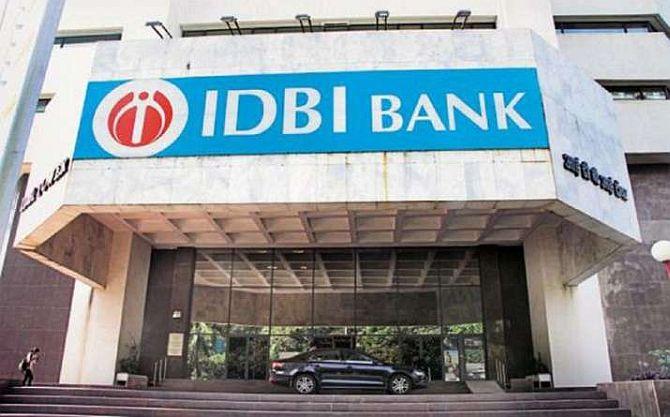 They added that considering the progress of the ongoing deal, financial bids are expected to come in by June this year.
The proposed IDBI Bank stake sale is divided into two sequential stages.
In the first stage, expressions of interest (EoIs) would be invited, followed by a 'Fit and Proper' assessment and security clearances.
The second stage is where qualified bidders will be provided with a request for proposal (RFP) document, and subsequently, they can submit financial bids.
"The concerned regulatory authorities and ministries, including the Reserve Bank of India (RBI) and ministry of home affairs (MHA), are scrutinising the documents submitted by the potential bidders," the people cited above said.
The process is time consuming as it requires a lot of paperwork.
And, all the concerned departments are coordinating and examining the matter, they said.
For instance, two sets of clearances — security clearance from MHA and 'Fit and Proper' go-ahead from the RBI — are happening simultaneously.
"Once both of them are cleared, the bidders will qualify for the second round.
"Subsequently, they will be taken to the virtual data room for signing a non-disclosure undertaking.
"Then, they can do due diligence and draft agreements will be shared," one of the persons added.
On global uncertainties, and whether they will have an impact on the disinvestment process, the person said that external headwinds have always been the point of concern.
This is because they impact investor sentiment but the government is moving ahead considering all factors, he added.
He said the government is confident of completing the stake sale transaction in FY24, while refuting any plans of deferment of the deal.
The department of investment and public asset management (DIPAM) had received multiple bids for the proposed 61 per cent stake sale and transfer of management control in IDBI Bank.
A consortium of private-equity funds, a foreign financial services firm, a global bank, and a non-banking financial company (NBFC) are among those that have submitted bids.
A 60.72 per cent stake in IDBI Bank is being sold by the government and LIC.
For this, they had invited bids in October 2022.
The last date set was December 16, 2022, and it was later extended to January 7, 2023.
The government has made several provisions and brought regulatory clarity to make the deal attractive for potential bidders.
These include allowing a consortium of foreign funds and investment companies to own over 51 per cent in IDBI Bank.
The government clarified that the foreign ownership criteria were for new private banks and not applicable to existing ones like IDBI Bank.
The government also said that IDBI Bank will operate as a private-sector bank, even if it is taken over by a foreign bank.