Among the seizures were Indian masters such as FN Souza, VS Gaitonde, SH Raza, Amrita Sher-Gil and Akbar Padamsee, sculptures from Italy and the US, Chinese artwork and masterpieces by Xu Lei and Zeng Xiaojun.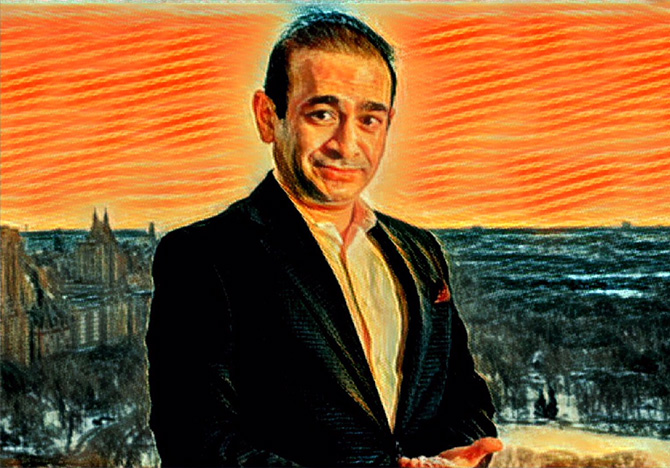 The income-tax department on Saturday seized over 150 paintings by renowned artists from Nirav Modi's warehouse located at Wadala.
These masterpieces were shifted from Modi's offices and residences to the warehouse, with an intention to hide them, sources in agencies said.
Confirming the development, a senior tax official said valuation process of the expensive paintings was going on. The paintings include works of Indian masters such as FN Souza, VS Gaitonde, SH Raza, Amrita Sher-Gil and Akbar Padamsee.
Modi also had some sculptures from Italy and the US, said a source. Modi collected Chinese artwork and owns masterpieces by Xu Lei and Zeng Xiaojun.
"Looking at these, it seems Modi had a wide collection of artwork, including modern art, oil and abstract works, besides sculptures," said one source. Sources said many of these paintings were purchased in private sales or through auction houses, and would carry an expensive price tag.
It could not be ascertained whether the paintings were real or replicas of the original pieces, sources said.
"However, there should be many original works, considering that these were taken away to a warehouse from his residences and offices before he fled the country," said an official.
Apart from these, the department is currently examining Modi's foreign bank accounts and properties confiscated from across the country. It has issued summons to 26 people who purchased diamond jewellery from Modi's firm in cash.
The Enforcement Directorate on Saturday also seized 21 immovable properties of Nirav Modi and companies controlled by him. The properties worth Rs 5.24 billion were seized under anti-money laundering laws.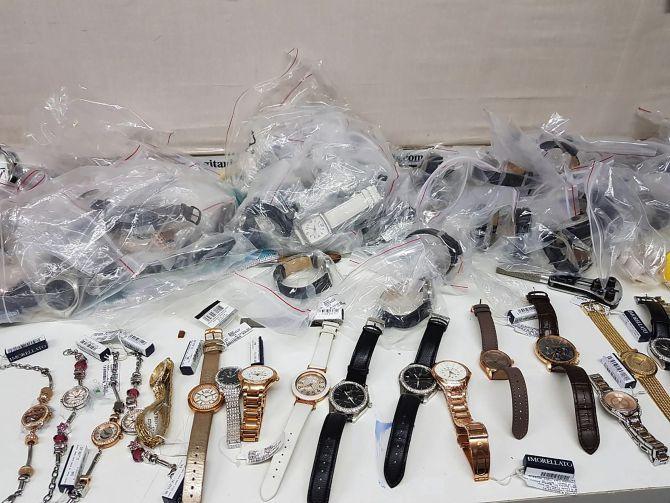 Image: A collection of imported watches which were seized by Enforcement Directorate during its searches on the premises of diamond merchant Nirav Modi on Friday. Photograph: ED via PTI Photo.
The attached assets include a farmhouse in Alibag, a solar power plant, 135 acres of land in Ahmednagar, and residential and office properties in Mumbai and Pune. With this, the assets seized by the ED, of both the accused and their firms, amount to Rs 60 billion.
Mehul Choksi and Nirav Modi, the key accused, are being investigated by multiple agencies after it came to light that Punjab National Bank was allegedly cheated of Rs 114 billion through letters of undertaking, with the purported involvement of a few employees of the bank.
The Central Bureau of Investigation and the ED have registered two first information reports each.