Moody's Investors Service had flagged the subdued rural economy as a 'credit negative' for India's sovereign rating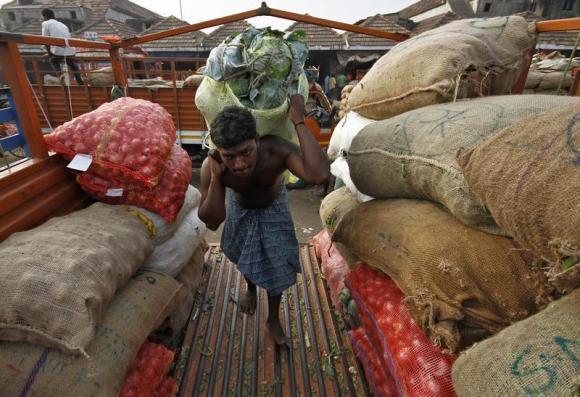 Former Reserve Bank of India Governor C Rangarajan (photographed below) on Tuesday was emphatic that the growth this year would be 7.5 to eight per cent.

Moody's Investors Service, in its latest 'Inside India' report, had flagged the subdued rural economy as a 'credit negative' for India's sovereign rating, adding there are growing concerns about the risk of policy stagnation and "some disappointment" has emerged over the pace of reforms under the Modi government.

However, Rangarajan said, "As far as the overall growth rate is concerned, I still would put the estimate between 7.5 per cent and 8 per cent. I think it would be shade better than what it was last year. I don't share the pessimism of Moody's," he added.

He was speaking to Business Standard on the sidelines of Khusro Memorial Lecture conducted by the Leeds University Business School in memorial of Ali Mohammed Khusro, who was a member of the Planning Commission and chairman of the 11th Finance Commission.

"It is too early to take a pessimistic view on India's performance on agriculture. In the first month, the monsoon has been.good.
"In fact, we have had a surplus rain. Therefore, I expect while the agriculture growth rate may not be strong, it would certainly be as good if not better than last year," Rangarajan, also the former Chairman of the Prime Minister's Economic Advisory Council, added.

He said India needs to overcome the low growth phase as quickly as possible as it is the answer to many of the country's socio-economic problems. He said, "In many ways the coming decade will be crucial for India."

If India grows at 8-9 per cent per annum, it is estimated that the per capita GDP will increase from the current levels of $1,600 to $8,000-10,000 by 2025.

"Then India will transit from being a low income to a middle income country. We need to overcome the low-growth phase as quickly as possible, because it is the answer to many of our socio-economic problems," he said.

The former RBI Governor noted that a number of schemes aimed at broadening the base of growth have been launched recently, including the employment guarantee scheme, universalisation of education, expansion of rural health and providing food security.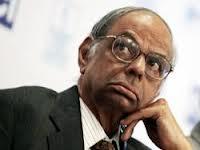 "All these programmes have made a substantial demand on public expenditure.
"It has been possible to fund these programmes only because of the strong growth that we have seen in the recent years. Growth has facilitated raising more resources by the government," he said.

Rangarajan said that growth has many dimensions to it. But for it to be inclusive, it must be poverty-reducing and be environment-friendly. "We need to incorporate all these elements in the growth process."

A strong and balanced growth would enable the economy to achieve multiple goals, including reducing poverty, he said, adding, growth and equity should not be posed as opposing considerations.

In the short run, he added, speedy action is required on 'stalled' projects and to energise public investment, particularly in infrastructure like roads, railways, power and coal.

"That will push up growth and boost investor confidence."
Image: A labourer carries a sack filled with cabbage to load it onto a supply van at a vegetable wholesale market in Chennai.