Help came from Sanjeev Bikchandani, founder and executive vice-chairman of Info Edge, the main investor in Zomato.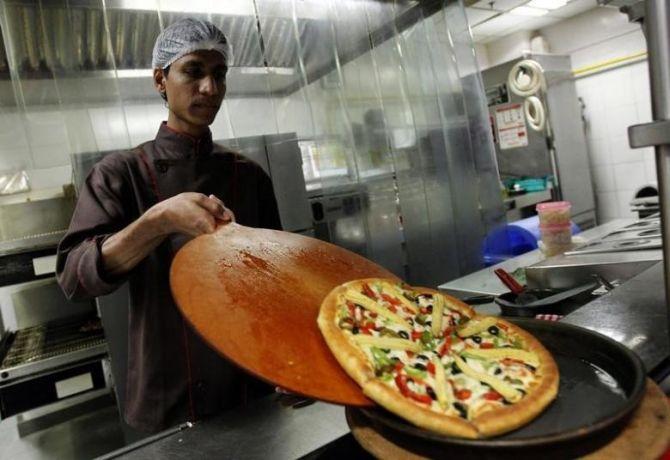 Just around a year and half earlier, Zomato, the food ordering and restaurant discovery platform, was vulnerable.
In the foodtech meltdown that saw at least two dozen companies being shut, the Gurugram-based entity faced its own challenges.
The business was floundering, it got backlash from users for advertising on pornography sites and the losses were mounting.
It was timely advice and guidance from Sanjeev Bikchandani, founder and executive vice-chairman of Info Edge, the main investor in Zomato, which helped in keeping the company afloat.
Amid the turmoil, Zomato founders Deepinder Goyal and Pankaj Chaddah reached for advice to Bikchandani and Hitesh Oberoi, Info Edge's managing director and chief executive, whose online portfolio includes Naukri.com and 99acres.
Oberoi says Bikchandani and he have been only good sounding boards.
"To be honest, we have little to do with the companies (we invest in).
They have managed it quite well. During the bloodbath, we advised them to focus on customers, build intellectual property -- our advice to all our companies. We are always available as a sounding board, I am sure they talk to Sanjeev but the founders are the ones who run the show," says Oberoi.
The focus on business has helped Zomato, founded in 2008. It has been able to cut losses by 34 per cent, to Rs 389 crore (Rs 3.89 billion) in 2016-17 from Rs 590 crore (Rs 5.9 billion) the previous year, according to the annual report of its largest shareholder, Info Edge.
Its revenue also saw a spike of 81 per cent to Rs 333 crore (Rs 3.33 billion), from Rs 184 crore (Rs 1.84 billion) a year before, the company said.
It has to do more. While on track to a turnaround, Zomato has struggled to raise fresh funds, while rivals Swiggy and Foodpanda have been able to get multi-million dollar cheques from global investors.
Sources in the company said valuation has been an issue. According to sources, the company is finding it hard to get a valuation of a billion dollars or more.
It has so far held talks with major investors such as Baidu, Tiger Global and now Alibaba's fintech arm, Alipay.
The company started talks with Baidu in January last year, in hopes of raising $200 million.
This coincided with the time when the company broke even in six markets, including India, UAE, Lebanon and Qatar.
"When they were planning to raise funds in 2016, the timing was bad and no one was ready to give a foodtech company, even the largest one, a billion dollar valuation. Now, though, interest is back, with Swiggy and Foodpanda managing to raise funds.
However, it is still not enough to give the company a billion dollar valuation," said a source close to the company.
Zomato is reportedly raising $200 mn, at a valuation of around $900 mn. In May, rival Swiggy raised $80 mn from investors led by South African internet entity Naspers.
The same month, Foodpanda raised $431.5 mn from Naspers for its global operations, which includes India.
Zomato needs new funds to capitalise itself for competing with these two, in addition to UberEATS which is aggressive on India.
"Zomato has been doing well but needs the money for the next level of expansion.
Foodpanda, after being on the block in 2015, has not only managed to revive but to raise more than $450 mn, which might be all the money it needs for expansion and profitability.
Zomato needs to up its game," said a source. Hopefully, if it closes the funds from Alibaba, it can.
Photograph: Danish Siddiqui/Reuters