Saks sells luxury brands such as Jimmy Choo, Giorgio Armani, and Tod's, besides premium brands such as Fila and Puma.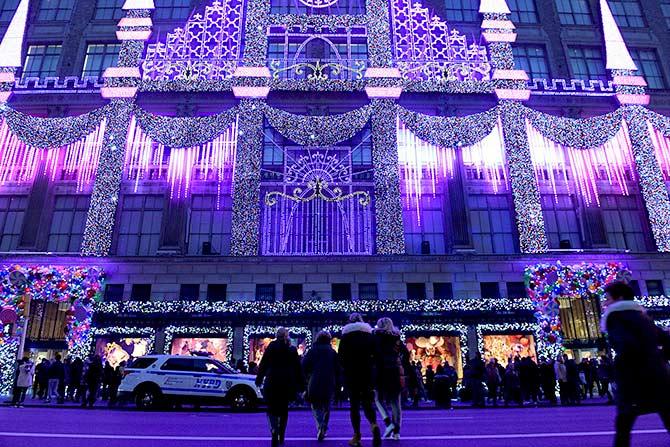 American luxury department store chain Saks Fifth Avenue may have to alter its merchandise and store size according to Indian market, say retail experts.
The retailer owned by the oldest commercial corporation in North America, Hudson's Bay Company, is in talks with the Aditya Birla group for opening stores in India, according to media reports.
These stores are expected to come up at Aerocity in Delhi and the Bandra Kurla Complex in Mumbai.
"Though this kind of format has not been tested in the Indian market so far, it may open up a new segment in the country. Pricing will be a challenge in the Indian market, (so) they may come out with affordable brands first and then luxury brands," said Rajat Wahi, partner and head (consumer markets) at consultancy and audit firm KPMG.
Saks sells luxury brands such as Jimmy Choo, Giorgio Armani, and Tod's, besides premium brands such as Fila and Puma.
Mails sent to Aditya Birla and Saks Fifth Avenue did not elicit any response.
Devangshu Dutta, chief executive of Third Eyesight agreed with Wahi.
"Earlier, brands used to have fixed strategy in terms of store opening and merchandise mix and so on. Today they are willing to change in terms of size, merchandise mix, pricing to suit the market," Dutta said.
But Technopak Advisors chairman Arvind Singhal said Saks is nothing but the upgraded version of Kishore Biyani-owned Central, which sells Indian and global brands.
While KPMG's Wahi said procuring large retail properties is going to be a challenge, others say it's not.
Technopak's Singhal said large properties are available in Aerocity in Delhi and Reliance's upcoming luxury mall in BKC in Mumbai.
"Real estate is not an issue.. It all depends on how big a store they want to open."
Saks will be attempting to tap the rich with family wealth of over Rs 25 crore or annual income in the range of Rs 3-4 crore, reports said.
According to the Top of the Pyramid survey by Kotak Wealth Management published in July, 59% of wealthy Indians now purchase luxury apparel and accessories locally as luxury brands are more widely available in India. Many of them still prefer to shop for clothes and luxury items abroad.
"The scaling up depends on the potential of the market. It's not the 1.3 billion population but a portion of it," said Dutta of Third Eyesight.
Image: Saks Fifth Avenue's holiday light show can be seen on display in Manhattan, New York City, on November 27, 2016. Photograph: Darren Ornitz/Reuters.