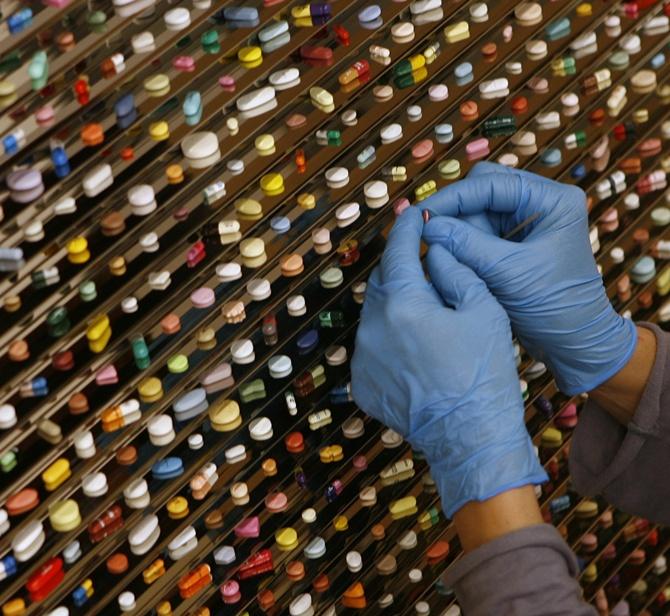 Recently, Abbott announced the acquisition of 400,000 sq feet office space in the Bandra Kurla complex in Mumbai
Pharma major Abbott launches a new brand identity and a global campaign to position itself as a consumer brand that addresses emerging health care needs of people

Healthcare major Abbott India, the Indian arm of US-based Abbott Laboratories, has stepped up its marketing campaign through partnerships with marathons, multi-channel advertising and a greater online presence on social media.
The branding initiative, which positions Abbott as a consumer brand addressing emerging health care needs of people, coincides with its expansion in India.
Only recently, Abbott announced the acquisition of 400,000 sq feet office space in the Bandra Kurla complex in Mumbai and its commitment for fresh investment in India.
"India is one of the most important places in the world for Abbott and we are investing here accordingly," said Miles D White. chairperson and chief executive officer, Abbott Laboratories.

"We intend to be a strong, committed, and contributing part of India's future."
White and members of Abbott's global board met in Mumbai recently following which the company plans to ramp up its research and development as well as its manufacturing facilities in India.

Abbott is headquartered in the US and has been present in India since 1910.
India contributes about four per cent to the company's global revenue and the country is among the fastest growing markets for the group.
In India the company is present in four business segments -- medical devices, diagnostics, nutritional products and branded generic pharmaceuticals -- and it operates through two different companies in India.
The pharmaceutical business contributes 80 per cent of the revenue in India and its top selling brands are used for treating thyroid and gynaecological disorders and acidity.
A new global brand campaign with the tag line "Life. To the Fullest" was unveiled last year to connect with consumers in fast growing markets including India, Brazil and China through new and innovative ways.
"Our brand positioning embodies our continued focus on the power of health as the foundation that helps people and communities achieve more.
"This is true for everyone, no matter the age," explained an Abbott spokesperson.
"Building our corporate identity creates an asset that strengthens our relationships across multiple stakeholders and is an investment in growth," he added. "In crowded markets like India, a recognised and trusted corporate brand is critical."
The company claims its research shows two-thirds of the consumers check labels to see what company is behind a brand and more than 50 per cent do research on the company.
In emerging economies like India health care services and products are often paid out-of-pocket by the consumer, which means consumers consider attributes beyond clinical benefit in the buying decision.
Thus, it is important to build a corporate brand in India, the Abbott spokesperson explained.
According to a Wall Street Journal report last December, Abbott established a global marketing organisation and created the role of chief marketing officer in 2012 anticipating the importance of a corporate identity. Emerging markets contributed about 40 per cent of Abbott's $ 21.8 billion global revenue last year, it said.
The group has been expanding operations globally acquiring drug companies in Chile and Russia.
In 2010 it had acquired Piramal Healthcare's generic drug business expanding its India portfolio.
Through its marketing campaign the company is connecting with consumers around the world.
This includes sponsorship of major marathons and partnership with Technology, Entertainment and Design events across the world.
In India, Abbott has launched new website and is actively engaging with customers on social media.
The company also recently launched an interactive campaign asking participants how they intended live a full life.
Unique stories, thoughts and trends is expected to be shared through this platform to provide a resource for people to explore different ways to 'live fully' and to spark a larger conversation around health, fulfillment and human potential.
Image: Pills in a lab. Photograph: Alexandra Beier/Reuters