What's the mantra for reviving ghost malls? Most important, a right mix of products.
They also need to transform into community spaces.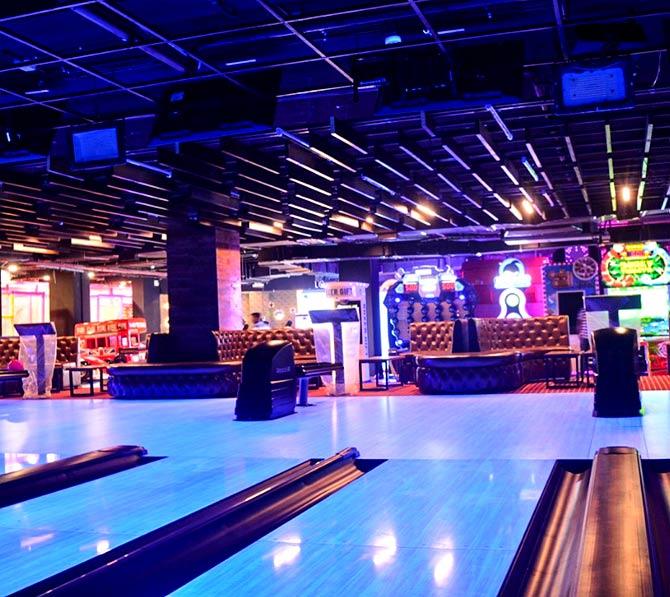 Before he signed off on a store at the struggling Atria Mall (in Worli, central Mumbai), Tata Starbucks Chief Executive Officer Sumitro Ghosh engaged in a little road test.
He drove towards the mall from Marine Drive, imagined a Starbucks on his right and took a U-turn to get there. It took four minutes. He then added a couple of minutes in ordering a beverage and, when he saw that the exercise didn't set him back more than seven or ten minutes, he opened a store there.

A few months ago, Inox kicked off a multiplex theatre along with a cocktail lounge on the top floor. It helped even more when French sporting company Decathlon launched, bringing in even more footfalls and boosting the product mix.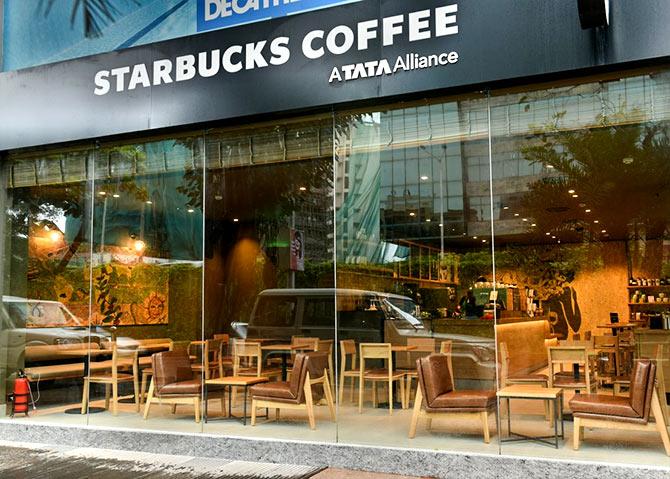 According to Anuj Kejriwal, CEO of Anarock Retail, in the next four years, 17 new malls will launch in Mumbai Metro with locations in Bandra, Worli, Juhu and Bandra Kurla Complex, and the trick for all of them will be to getting the formula right first and fast or risk years of low performance.

"Malls that have failed to perform have been converted into commercial office spaces or developed into residential buildings," he says.
City Centre, Centre One and Palm Beach Galleria in Vashi have been made into residential buildings, for example.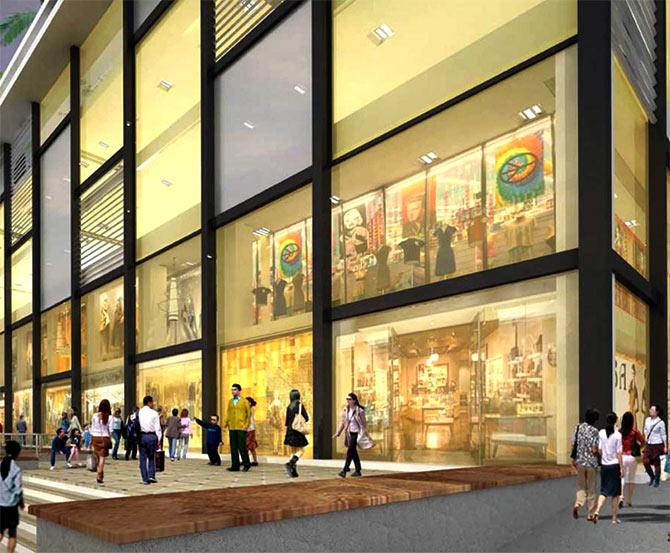 Others like Ansal Mall in Khel Gaon were so busy with activity when they first launched that they even levied an entrance charge. Until of course swankier peers like Saket Mall arrived and took the wind out of their sails. In recent years, Ansal has undertaken a make-over and refreshed the mall.

Research by Anarock indicates that India's share of organised retail compared to total retail is at 9 per cent compared to Thailand at 40 per cent and the USA at 85 per cent, suggesting that brand mix evolution will be the missing link operators will have to perfect if they are to avoid ghost malls.
Shopping can't be the prime source of revenue-generation and footfalls. Malls also need to transform into community spaces and become 'shoppertainment' locations.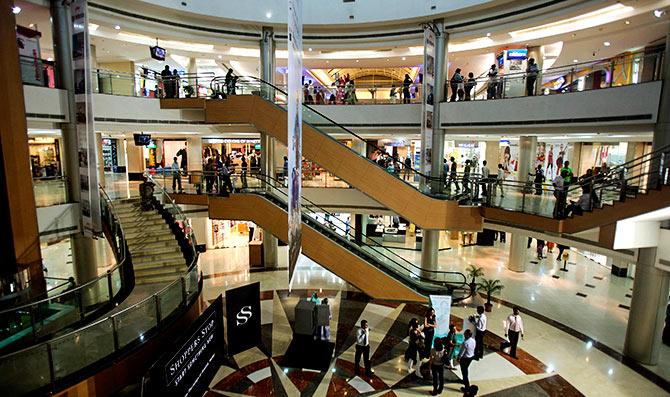 Atria Mall languished for years for multiple reasons despite being a great catchment for footfalls because its product was weak. Mostly it lacked the right mix of brands and that there were larger more vibrant malls in the form of Palladium and High Street Phoenix barely a few kilometres away in Lower Parel. All reasons why premium brands like Rolls Royce, BMW Motorade and Ducati exited Atria, along with apparel brand Mango, watchmakers Tissot and Swatch, and an Apple retailer.

Location and infrastructure aside, the real success for malls hinges on tenant mix, says Sudip Mullick, partner with law firm Khaitan & Co, who specialises in real estate. "The classic formula warrants a multiplex and an anchor tenant. Absent those two, and it means failure," he says.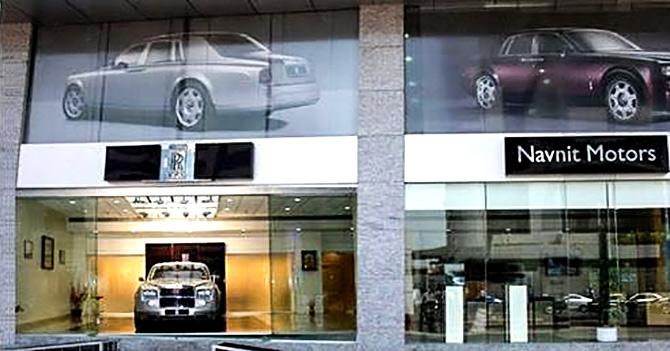 If Atria is a case study, Inox is its multiplex operator and the anchor tenant French sporting goods retailer Decathlon. Other malls that experts say are struggling include the 220,000 square foot DLF Mall on MG Road in Gurugram, which features department stores Westside and Landmark as its anchor tenants.

Mukesh Kumar, CEO of Infiniti Mall, says if a mall flounders it doesn't mean it's the end of the road but getting the right anchor tenant, however, isn't a guarantee of success. The formula entails catchment, product mix as well as infrastructure.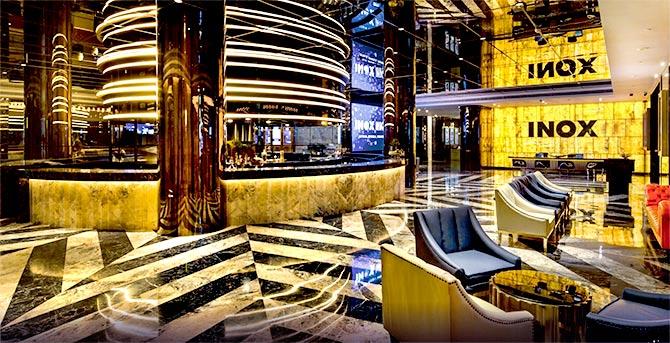 In some cases, it's also live activity that helps draw in footfalls. Gulam Zia, executive director, Knight Frank India, says the Inorbit Mall in Malad was a great example that started out strong, and then slumped when competition came along in the form of Infinity Mall, which had newer brands and more stores, which drew business away, leading rentals to drop by 25 per cent to around Rs 1,200 per square foot.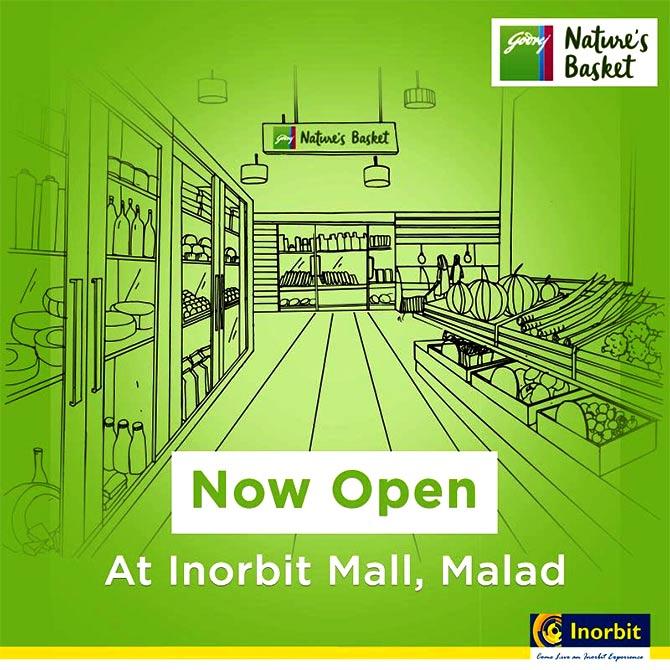 Inorbit has since improved food offers on the second floor, added as many as nine escalators to improve access, a Godrej Nature's Basket, and a 12-screen multiplex, and renewed its focus on women shoppers. Today, Zia says rates (monthly rental) are at around Rs 1,700 per square feet.

Zia says usually malls under half a million square feet will not be an easy sell. In Mumbai, the Atria is 330,000 square feet, while its neighbour, the High Street Phoenix, is 650,000 square feet and the adjoining Palladium mall is around 880,000 square feet and that makes a world of difference because of the wide range that becomes feasible.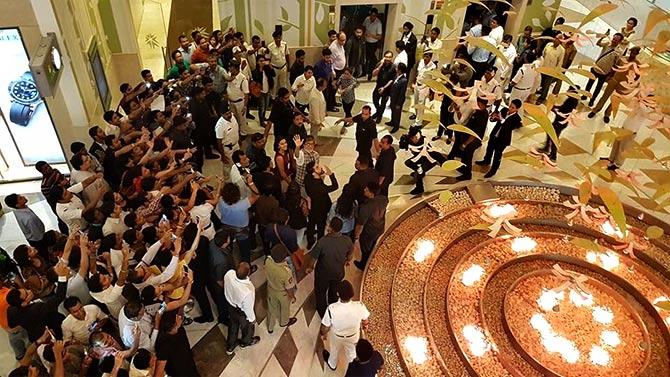 In Kolkata, for example, the Quest Mall is approximately 800,000 square feet and features a multiplex, premium restaurants, and high-end shopping.

Inside most malls that work well, the life-cycle goes like this: Suburban shoppers come to watch a movie, after which they grab a coffee, shop, eat dinner and then head home after they pick up their cars from underground parking or call an Uber. If any of that becomes hard to pull off, write the mall off.