Instead of the minority stake they held earlier, now they have controlling stake in many firms
Illustration: Uttam Ghosh/Rediff.com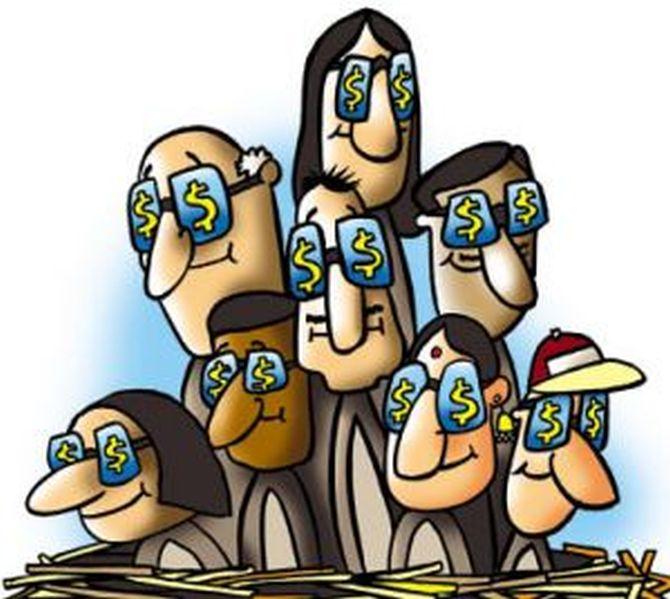 A quiet change is happening in the country's private equity (PE) space, with the big boys signing up more deals where they have either a controlling stake or at least quasi control in the company rather than just being a minority investor.
In PE parlance, quasi control means deals in which they have a 26 per cent stake with powers of special resolutions.
According to the data collated from PE players who have done deals of $100 million or more, they took a controlling interest in 17.6 per cent of these between 2007 and 2011.
This went up to 26 per cent between 2012 and 2017. If we add deals in which PE firms took quasi control, the share foes up to 30 per cent.
Similarly, if we consider deals worth $100 million and above in value terms, those in which PE firms took a controlling stake went up to 27.5 per cent of all deals between 2012 and 2017, from 16.6 per cent in 2007 to 2011.
If we also consider firms in which they took quasi-control, it goes to 35.5 per cent from 18.9 per cent.
PE funds claimed this will increase with the sale of more stressed assets.
For instance, AION, which tied up with JSW to win the bid for Monnet Ispat has taken a majority stake (70 per cent) in the company.
Dalmia Bharat's bid for Binani Cement, on which a final decision awaits court, is backed by India Resurgent Fund (a joint venture between Piramal Enterprises and Bain Capital Credit Partnership).
In the resolution plans, it would get a 50 per cent stake with the Dalmias and have equal control over the company, if they emerge winner.
Even outside the Insolvency and Bankruptcy Code package, KKR has recently announced that it is buying a 60 per cent stake in Hyderabad-based environment and waste-management solutions company, Ramky Enviro Engineers, for $600 million.
Advent International, at the forefront of control deals, bought a majority stake in packaging company Manjushree Technopak a few weeks ago.
It had, a few months back, taken control of innerwear manufacturer Dixcy Textiles.
Shantanu Nalavadi, managing director, India Resurgence Fund (IndiaRF), said, "What we have seen in the past 18-24 months a lot of Indian entrepreneurs are ready to make the distinction between ownership and management.
"They are content to see their wealth grow under a professional management.
"This has provided PE funds an opportunity to pick up controlling stakes and bring in global expertise and grow the company."
For instance, he pointed out, for a deal in the works his company has already finalised a 180-day turnaround plan and was also looking to appoint a chief executive officer.
Other PE funds have a different take.
The managing director of a leading global PE fund said, "With loans from banks drying up, many Indian businessmen are saying that they cannot continue to run their business, especially with high interest costs and no concessions or rollovers that were available earlier from banks. They are preferring to sell their stakes to PE firms."