Immediately after Fortis Healthcare acquired a little over 25 per cent in Singapore-based Parkway Hospitals for $650 million in March and gained management control, Malvinder Singh announced he would relocate to Singapore to run the premium hospital chain.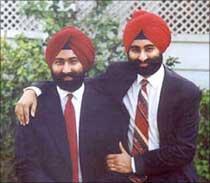 His younger brother, Shivinder, would steer Fortis in India, and family friend-cum-advisor, Sunil Godhwani, would be at the helm of affairs at Religare, the financial services venture of the Singh family. It was a neat distribution of work between the three and Malvinder soon moved to Singapore, bag and baggage.
This shows the Singh brothers were serious about running Parkway. To return to India in less than five months, Malvinder always knew, would be a huge loss of face for him. Yet, this is precisely what may happen now.
By agreeing to sell their stake to Khazanah, the Malaysian sovereign wealth fund, for a profit of S$116 million (Rs 383 crore), the brothers have shown they are practical businessmen; their head is above their heart.
The Singhs are rich people: they had sold their family firm, Ranbaxy, to Daiichi Sankyo of Japan in mid-2008 for almost Rs 10,000 crore. They have now chosen to bow out of a bidding war with Khazanah which could have bled them.
Those who have known the brothers well weren't too surprised. They sold Ranbaxy when nobody expected them to. It was India's largest pharmaceutical company, with an interesting range of patent challenges in the West.
Their grandfather, Bhai Mohan Singh, who bought the company from cousins Ranjit Singh and Gurbax Singh in 1947 in a distress sale, used to call Ranbaxy his fourth son after Parvinder, Manjit and Analjit.
Handling legacy
Parvinder, who came to head the company in the late 1980s, fought bitterly with his father over induction of professionals into senior positions - that alone was in the best interests of the company, he had argued forcefully.
When Parvinder died in 1999, his two sons, Malvinder and Shivinder, refused to join the Ranbaxy board and said they would rather climb their way up. But in a few short years, Malvinder was running the company.
He did a string of overseas acquisitions. Then, slowly, lost appetite for all the patent litigation. Pharmaceuticals had become a game of big bucks. Only those with deep pockets could hope to survive the Big Pharma onslaught. Malvinder started by seeking a partner for research & development.
One thing led to the other and Daiichi Sankyo said it would like to buy the whole company. It was not an easy decision. Ranbaxy, after all, was the family silver. After much debate, Malvinder had said in an earlier interaction, the brothers came to the view that this alone would help Ranbaxy in the long run. Malvinder continued as the chief executive of the company for about a year.
And, now, he will soon be out of Parkway. Most insiders will tell you it was not a simple financial investment; the Singhs did not have in mind the windfall of $116 million they have got now.
Parkway is an institution the Singh family had held in great respect even when Parvinder was alive. They liked its commitment to quality, they liked its culture. When the opportunity came, they grabbed it with both hands. TPG Capital was looking to exit the venture, and Fortis bought those shares.
Clearly, however, the Singhs had not bargained for Khazanah and its plan. This is the question the latter should also answer: Why should a fund be interested in running a hospital chain? As a shareholder, it would have gained if the Singh brothers had run it, given their expertise in India.
Insiders say synergies between Parkway and Fortis' low-cost delivery models in India were indeed being planed. Khazanah's intent is still a mystery. The Singhs have made a neat pile of money which, Malvinder said in a statement, will help Fortis look at other opportunities in the region. However, this is not the outcome they had bargained for at the beginning.