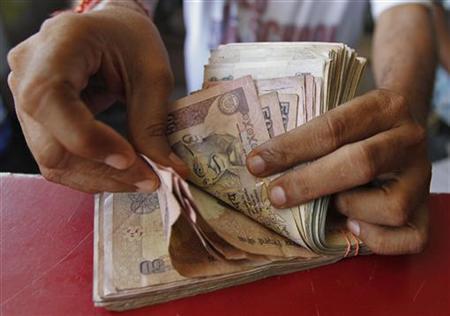 The rupee posted on Friday its biggest daily gain in two years, while bond yields fell to a near three-month low, as the Federal Reserve's decision to hold U.S. interest rates was seen as paving the way for the Reserve Bank of India to ease its monetary policy later this month.
The Indian rupee ended at 65.67/68 per dollar from its 66.4550/66.4650, its strongest level since August 20.
For the day, the rupee rose 1.2 percent against the dollar, its biggest daily gain since Sept. 19, 2013.
For the week, the rupee gained 1 percent, snapping a two-week losing streak.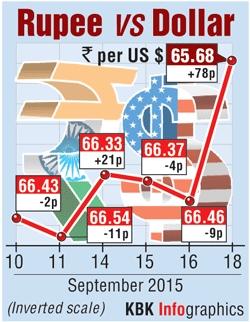 The domestic currency benefitted from a weaker dollar as well as hopes that a rate cut from the RBI would boost investor confidence.
The 10-year benchmark bond yield closed down 5 basis points to 7.70 per cent, its lowest level since June 22.
For the week, the 10-year bond yield fell 0.9 per cent.
Indian markets were closed on Thursday for a local holiday.