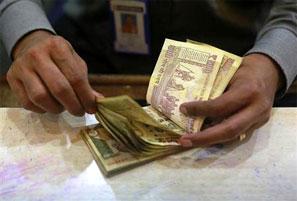 The rupee strengthened by seven paise to 60.01 against the American currency in early trade on Monday at the Interbank Foreign Exchange market on selling of dollars by exporters and banks.
A higher opening in the domestic equity market and a weak dollar against other currencies overseas on a string of disappointing US data last week also supported the gain in the rupee, forex dealers said.
The rupee had closed six paise higher at 60.08 against the dollar in Friday's trade on fresh selling of the US currency by exporters amid moderate gains in stock markets.