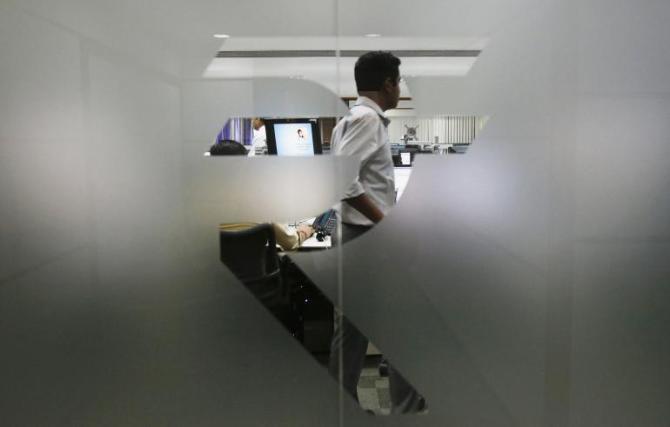 The rupee tumbled to its lowest in more than nine months, tracking a fall in local shares, and as a recent slump in oil prices sparked concerns about the health of the global economy.
The Reserve Bank of India likely sold dollars via state-owned banks around 62.3575 per dollar to contain the rupee's fall, traders said.
Foreign institutional investors sold Indian equity derivatives worth 19.15 billion rupees ($307.11 million) on Wednesday, exchange data shows, which also weighed on the rupee.
Analysts expect the rupee to be protected against sharp depreciation due to the RBI's intervention even as volatility in global markets is likely to persist as crude oil prices remain low and concerns over growth slowdown linger.
"It is important to keep an eye on global cues, specially emerging market currencies," said Paresh Nayar, head of fixed income and currencies at First Rand Bank.
The partially convertible rupee closed weaker at 62.33/34 per dollar, after falling to as low as 62.3575, a level last seen on Feb. 20. The rupee had closed at 62.02/03 on Wednesday.
The falls came as shares fell on Thursday for a fourth session in five, tracking a decline in regional shares.
Although oil prices edged higher on Thursday, they remained close to a five-year low, which is sparking concerns about the extent of weakness in the global economy.
In the offshore non-deliverable forwards, the one-month contract was at 62.68, while the three-month was at 63.22.