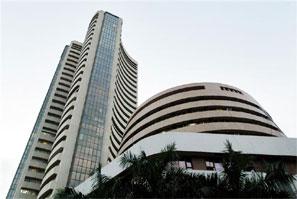 The BSE Sensex rose 1.25 per cent on Monday as investors bought shares in recent outperformers such as State Bank of India, allowing the bechmark index to post its best quarterly gain since July-September 2009.

The Sensex rose 13.52 per cent in the quarter concluded on Monday, making it the best performer in Asia-Pacific, in a rally spurred by hopes the election of Narendra Modi as India's prime minister would spur a period of economic reforms. Modi swept to power in May and the index rose to a record high on June 11.

Sectors expected to especially benefit from reforms such as banks led the gains. State Bank of India, the country's largest lender, rose 40 per cent for the quarter.

Foreign institutional investors have been the backbone of the rally, buying shares worth a net $6.27 billion.

Whether these gains can sustain will now depend on whether Modi can deliver, starting with the government's maiden budget to be unveiled on July 10.

"We believe markets will consolidate at these levels and are preparing for the budget. Expectations are much higher and we may see the right soundbites from the government. We may see some consolidation, but are bullish for the near term," said
Samir Gilani, head of sales trading and derivatives at IDFC Securities.
The Nifty rose 1.37 per cent to end at 7,611.35 points. It notched up a gain of 5.3 per cent for the month and 13.53 per cent for the quarter.
The Sensex closed 1.25 per cent higher at 25,413.78, with a monthly gain of 4.9 per cent.
Outperformers during the quarter led the gains on Monday in what traders described as window dressing, or the buying of shares of top gainers to boost portfolio returns.
Banks, among the top gainers, rose on Monday with State Bank of India rising 1.79 per cent, and ICICI Bank closing 2.42 per cent higher.
Power and capital goods stocks, which are widely expected to benefit from reforms in the upcoming budget, also gained. Tata Power Co Ltd closed 3.9 per cent higher, while Jaiprakash Power Ventures Ltd gained 8.6 per cent.
Larsen and Toubro rose 2.1 per cent, while Bharat Heavy Electricals Ltd closed 2.4 per cent higher.
Other shares benefited from expectations they may be partly privatised, including Coal India Ltd, which gained 1.1 per cent.
Shares of state-run oil marketing companies have also gained after crude oil prices cooled down. Bharat Petroleum Corp closed up 5.4 per cent, Hindustan Petroleum Corp HPCL.NS gained 4.8 per cent, while Indian Oil Corp rose 3.6 per cent.