Urjit Patel as the new RBI governor whose focus is on taming inflation has lowered the probability of interest rate cut soon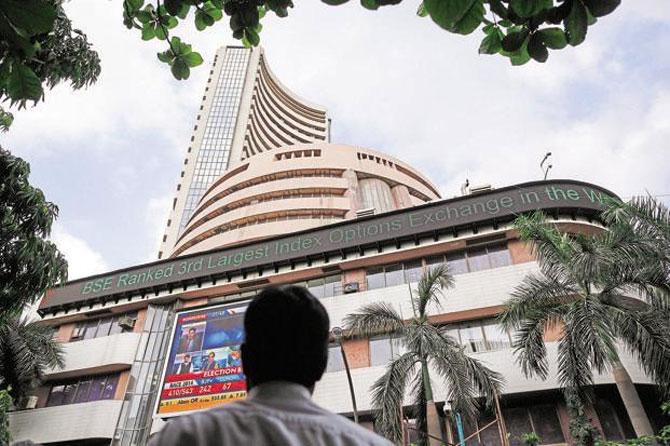 Markets ended lower on Monday after the appointment of Urjit Patel as the new governor of India's central bank whose focus is on taming inflation has lowered the probability of an interest rate cut soon.
The S&P BSE Sensex ended down 91 points at 27,986 and the Nifty50 slipped 38 points to settle at 8,629. In the broader market, the BSE Midcap and Smallcap indices ended down 0.2%-0.5%.
On Saturday, the government announced Urjit Patel as the next governor of the Reserve Bank of India for a three-year term, succeeding Raghuram Rajan. Patel is known for his hawkish view on inflation just like Raghuram Rajan whose term as the RBI governor ends on 4 September 2016.
Rajat Rajgarhia, CEO- Institutional Equities, Motilal Oswal Financial Services said, "Appointment of Mr Urjit Patel is a very positive step and will send strong signal to global investors. His long experience in various kep committees and experience of last few years at RBI will ensure continuity of key reforms. We expect focus on inflation management along with boost to key growth policies. Resolving the NPAs of Indian Banking sector and reforming the PSU Banks will be key challenges in the near term."
In the overseas markets, European stocks opened higher today but cautiousness prevailed on speculation over a possible US rate hike before the end of the year. Most Asian stocks edged lower amid uncertainty whether the US Federal Reserve is readying an interest rate hike next month.
Yellen's speech at the Kansas City Fed's annual Monetary Policy Symposium in Jackson Hole, Wyoming is scheduled on Friday. Minutes from the Federal Open Market Committee's (FOMC) July meeting showed officials were split on whether an increase in interest rate was needed soon.
Back home, global rating agency Moody's on Monday said India's (Baa3 positive) credit profile is supported by the strong growth potential of its economy and the high private savings rate.
Rate-sensitive sectors like auto and banks witnessed selling pressure after Ministry of Finance said that Urjit R Patel has been appointed as the new Governor of Reserve Bank of India.
IT and healthcare segment also reeled under selling spell while the FMCG space witnessed some buying demand.
Top losers from the Sensex pack were TCS, NTPC, Lupin, Sun Pharma, Wipro, Maruti Suzuki and SBI.
Pharma major Lupin was down around 2%. The company has received approval from the Central Drugs Standard Control Organisation (CDSCO) for Acotiamide 100 mg tablets used for treatment of indigestion.
Infosys has fallen to its 52-week low of Rs 1,009, down 1% on the BSE in intra-day trade, extending its 4% decline past four trading sessions, after the Royal Bank of Scotland (RBS) shelved plans to set up a separate bank in the United Kingdom (UK), for which IT major was a key technology partner.
State Bank of India slipped almost 2%%. The bank said that the committee of directors will meet on 24 August 2016, to consider and examine the status and decide on long term AT1 fund raising in single/multiple tranches in domestic/foreign currency through a public offer and/or private placement during the financial year ending 31 March 2017. The state-owned banking major last week announced the merger of its associate banks with itself.
On the gaining side, HUL, ITC, HDFC, Cipla and L&T gained between 1%-2%.
Among other shares, Mahanagar Gas (MGL) moved higher by 25 to Rs 590, its highest level since listing on bourses on July 1, 2016. The stock is now trading at a 39% premium against issue price of Rs 421 per share.
Welpsun India was locked in lower circuit of 20% at Rs 82.30 on the BSE as Bloomberg report suggests that Target Corp is ending all business with the textile manufacturers, after saying the supplier was sending it phony Egyptian cotton sheets.
Infinite Computer Solutions (India) ended higher by over 6% after the company announced that its board will meet on Wednesday, August 24, 2016 to consider a share buyback proposal.
Steel Strips Wheels rallied over 13%, also its record high on the National Stock Exchange (NSE) on the back of heavy volumes.
Aptech surged over 12%, extending its past eight day's rally on back of heavy volumes, after the promoter, Rakesh Jhunjhunwala, increased his holding via open market.
Oberoi Realty gained over 5% after the company reported 32% year on year jump in consolidated net profit at Rs 107 crore for the quarter ended June 30, 2016 (Q1FY17).
Fortis Malar Hospitals was locked in 20% upper circuit at Rs 68.50 on the BSE after its parent Fortis Healthcare's board of directors on August 19, approved demerger of its diagnostics business, which will include its majority owned subsidiaries SRL and Fortis Malar Hospitals, into a separate listed company through a composite scheme of arrangement and amalgamation.
Photograph: Danish Siddiqui/Reuters