With humorous memes, videos and short stories, Brand Mother Dairy has been steadily inserting itself into almost every trending conversation on social media, writes Viveat Susan Pinto.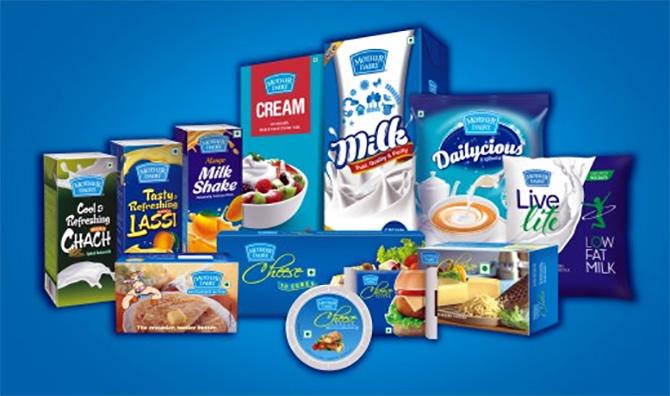 For anyone with a phone and an Instagram account, the dairy major Mother Dairy's trademark blue and white logo is a familiar sight.
Over the last few years, as the National Dairy Development Board-owned brand has sought to differentiate itself from rivals such as Amul, Nestle and local and hyperlocal labels, it has turned its lens more sharply on to younger consumers and actively pursued the digital medium as a branding platform.
With humorous memes, videos and short stories, Brand Mother Dairy has been steadily inserting itself into almost every trending conversation on social media.
Be it festivals, political events or taking on trolls, Mother Dairy is a ubiquitous member of social media chatter today.
This is a fallout of the growing influence of digital media which, as experts point out, is encouraging brands such as Mother Dairy to change the course of their advertising narrative.
Brands are shedding their inhibitions and mastering the art of presenting their best face forward on digital, as they reach out to a new generation of consumers.
The Mother Dairy advertising has adopted a chic but simple design ethic, making the ads easily relatable and downloadable.
The messaging is usually in the form of one-liners with the image doing most of the talking.

For instance, one of its ads on Instagram has a near empty glass of milk in a large picture frame.
An arrow pointing to the bottom of the glass says: "Forget me not".
The ad plays with the image and the words to insert the brand into a message every mother repeats to her child, "Finish the glass of milk".
The brand is also present in every celebratory occasion.
Consider this example:
A visual of a large glass of milk with a red tikka that simply says: #HappyBhaiDoodh got the brand a big thumbs up on social media during the festival of Bhai-dooj.
(Bhai-dooj is the festival where sisters pray for their brothers' health and happiness).
Rajiv Dingra, founder and CEO, WATConsult, part of the Denstu Aegis Network, which has the social media mandate of Mother Dairy, says marketers are slowly but steadily seeing merit in speaking to digital natives via media such as Instagram.
"Digital is where maximum video consumption is happening today. And brands that were traditionally television-heavy see sense in speaking to that audience via Instagram. It is also not as expensive a medium as TV is. Plus, it is a place where you get feedback instantly, allowing brands to understand whether the communication has worked or not," he says.
For players such as Mother Dairy, say experts, speaking to a younger audience is also linked in part to its own portfolio transformation.
In the last few years, Mother Dairy has introduced a number of products that appeal to the youth; from yoghurts to ice-creams, milk shakes to cheese slices and it is pushing these items aggressively to its target audience.
Dingra says that the use of Instagram by Mother Dairy has happened in the last couple of years as the portfolio transformation within the firm gathers pace.
A digital-first, Instagram-led mandate, say experts, is also a counter to the way brands such as Amul, a key rival of Mother Dairy, navigate the landscape.
Amul is more active in its use of hoardings to attract the attention of viewers, even though it too has adopted a humorous edge to all its communication.
Amul uses these hoardings on its Instagram account as well.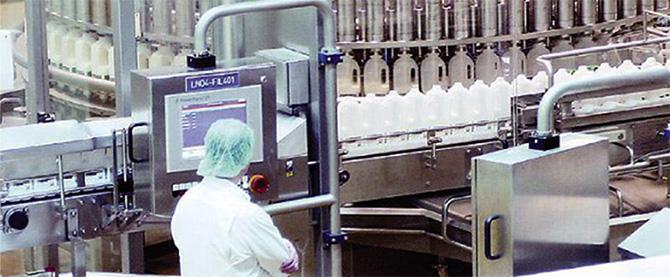 Battleground Instagram
In June, Facebook, which owns Instagram said the latter was the fastest-growing social media network in the world, with one billion monthly users.
Half of these users -- 500 million -- were added in the last two years, with India being a key contributor.
India, in fact, now ranks among the top markets for Instagram, thanks to the impetus given by falling data tariffs as well as smartphone penetration in the country, sector experts said.
"There are also a number of features," explains Shrenik Gandhi, co-founder and CEO, White Rivers Media, "Which has helped improve the app-stickiness of Instagram. This has led to its growth quickly in India," he says.
Among the features that click with platforms such as Instagram, Gandhi says, are good camera filters, a space which is less cluttered with ads and its tilt towards images than words.
"If Twitter is text-heavy, Facebook is text plus image. While Instagram is image-heavy," Gandhi says.
"As individuals, we'd be happy to consume more visual content, whether images or videos, as opposed to text-heavy content. This is a key feature of Instagram, which is driving traffic towards it. And brands always go where consumers are. Hence this push by marketers to mark their presence aggressively on Instagram," he adds.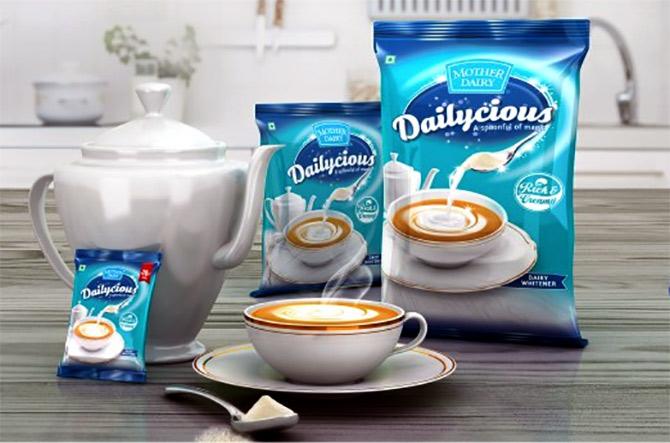 Instagram has also borrowed a few features from some rivals including Snapchat, say experts, allowing viewers to upload candid images of themselves, which are automatically deleted in 24 hours.
Called Instagram stories, the feature has helped push up traffic among millennial audiences, they say, goading brands to reach out to their target audience using the medium.
Youth-centric brands today prefer Instagram to most other platforms, with many even hiring influencers to push their message.
While Mother Dairy has no such social media influencer, what it does have is a sharp finger on the pulse of its audience.