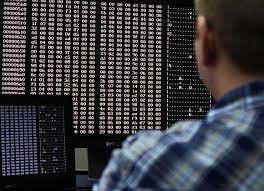 To aid investigation of cyber crimes, the Maharashtra government has decided to set up forensic laboratories in each city of the state.
The government will also create cyber crime cells across the state, besides setting up a regional office of the Computer Emergency Response Team in Mumbai.
Maharashtra Chief Minister Devendra Fadnavis told Business Standard: "The state police, in association with National Association of Software and Services Companies (Nasscom), has set up a laboratory in Mumbai to trace cyber offences.
The government will soon seek Nasscom's participation for the establishment of such labs all over the state.
Besides, a special force of 1,000 personnel will be dedicated to handle cyber crimes, including online banking frauds, illegal money transfer especially through credit cards, cyber terrorism and social media harassment.
"The cyber force will even scan suspicious online posts for intelligence inputs."
According to a senior state home department official, the cyber force will undergo training in partnership with industry experts and agencies, including Nasscom and the Centre for Development of Advanced Computing.
Fadnavis said objectionable posts on websites were a matter of serious concern.
"These posts are uploaded generally on Friday from abroad and it takes at least two days for their removal as it will have to be done by informing the CERT.
Therefore, the government has approached the Centre for setting up of a regional office of CERT in the city so that such objectionable posts can be deleted at the earliest," he said.
According to the official cited above, the government has requested the Centre to make necessary amendments in the Information and Technology Act, to enable police officials in the rank of deputy commissioner of police to investigate cases of cyber crime.
He said the establishment of CERT's regional office in the state would help solve cases swiftly.
Fadnavis said the Reserve Bank of India had agreed to depute a senior official with the state government to help disposal of seized assets by police in various cases.
"Assets worth Rs 6,000 crore (Rs 60 billion) have been seized by the police. During my recent meeting with RBI governor Raghuram Rajan, I asked him for the appointment of an RBI official and he has agreed for the same."
The image is for representational purpose only. Photograph: Reuters