Jet will, however, continue to pay the sale-linked productivity bonus to them.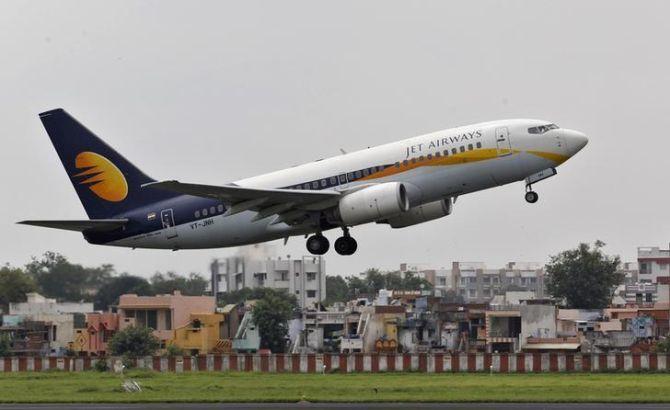 Jet Airways will stop paying the one per cent basic commission to travel agents from January 1, mirroring a practice followed by many global airlines.
Jet will, however, continue to pay the sale-linked productivity bonus to them.
The airline said agents would have the option to levy a transaction fee of up to 3.5 per cent of the basic fare and fuel surcharge component in tickets.
The move to do away with the basic commission will help the airline reduce its sales and distribution expenses, which totalled Rs 2,533 crore in the financial year 2016-17, and improve its cash flow.
With this and other measures, the airline aims to cut down its non-fuel costs by 12-15 per cent.
Agents are paid a basic commission on routine ticket sales and productivity-linked bonuses on sales targets.
Currently, agents deduct the commission component and remit the balance ticket amount to the airlines through an International Air Transport Association billing system plan (BSP).
For an airline, a commission is, thus, a cost item.
A transaction fee is collected from a passenger. It is included in the ticket cost and is reimbursed to the agent concerned. At present, no-frills airlines, including IndiGo, GoAir and SpiceJet, allow agents to levy a transaction fee.
"The transaction fee levied on tickets solely at the discretion of the trade partner and the amounts collected on tickets through BSP will be refunded to agents on a fortnightly basis," the airline said in its circular last week.
Earlier this year, Emirates slashed agents' travel commission in India from three per cent to one per cent, citing volatility in global aviation.
Etihad, too, gives one per cent basic commission, while many European airlines and Singapore Airlines only pay productivity bonuses.
European airlines have also begun levying a fee on tickets booked through global distribution systems, which are used by agents.
Air France KLM has become the latest airline to implement a distribution surcharge on GDS sales, joining the likes of British Airways and Lufthansa, which announced similar moves earlier this year.
The euro 11 surcharge per one-way segment introduced by Air France KLM comes into effect from April 1, 2018.
Photograph: Amit Dave/Reuters