Family offices are increasingly looking to invest directly in start-ups rather than through investment in venture capital (VC) firms.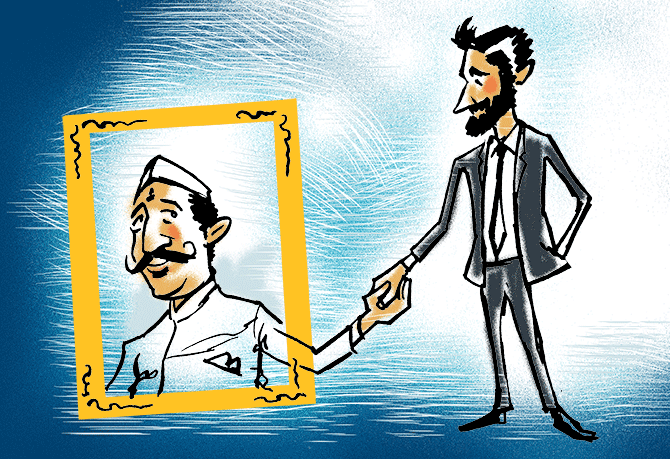 The shift is happening because of multiple reasons.
Next-generation scions of wealthy families are conversant with how the start-up world works after they have spent time in Silicon Valley; start-up investment is rising to 10-15 per cent of family offices' portfolios from single digits; and they do not want to share gains of investment with VC firms.
"While earlier they would prefer to invest in this asset class via venture capital (VC) funds as LPs (limited partners), now they are making direct investment in start-ups.
"On our platform, HNIs and family offices, on an aggregate, have 32 per cent of their private market portfolio in private equity/VC funds, 47 per cent of direct equity investment in start-ups and the rest in venture debt," said Nimesh Kampani, co-founder and chief executive officer of Trica Capital, a platform that enables such investment.
According to a report released by Trica on Friday, 75 per cent of these investors see direct start-up investment as the highest conviction opportunities in the next three-five years.
Not only that, 83 per cent family offices have an allocation to private markets that is more than 10 per cent of their overall asset distribution.
This number has been steadily increasing over the past five years for 50 per cent of the respondents and has doubled for 40 per cent of the participants.
"Family offices have evolved and are perceived as testing grounds for next-generation heirs of family wealth -- a generation that has witnessed Silicon Valley success, inherited wealth, gained management skills, and imbibed the start-up culture from the West," said Harry Parikh, associate partner at BDO India.
"Another key factor is that VC funds have a fixed timeframe in when they have to invest from a fund and when they have to exit.
"They might also have constraints on ticket sizes, and which sectors they can invest in as most venture capitalists have specific areas of expertise.
"However, family offices are free to invest in sectors of their preference and legacy businesses, geographical areas where they have strongholds, and their cheque size, and patience is often greater than venture capitalists," he added.
Take, for instance, Kushal Khandwala of Mumbai-based Khandwala Group.
The University of Warwick graduate has been handling the promoter family's start-up investment for seven to eight years.
"Most of the bets were made through LP investment till the pandemic struck last year. With the deal rush that has happened over the past 12 months, we are making more and more direct investments," he said.
According to Khandwala, the attraction to take the direct route lies in the opportunity of making returns in 30-40 per cent although the risk is also higher.
Most VC firms have a premium fee structure where 2 per cent of the LP investments is charged as fund management fees.
On top of that 20 per cent of the returns are pocketed as "carry" by VC firms.
However, experts say this trend is only going to get stronger in the long run even as the investable capital of family offices in start-ups rises.
According to a report published earlier this year by Praxis, family offices are estimated to contribute around 30 per cent of the estimated $100 billion to be raised by start-ups in India by 2025.
"Family offices are building in-house teams of specialists and experts for each asset class," said Nirali Solani, director of Chona Family Office (erstwhile founders of Havmor Ice-cream).
The Chona Family Office, which was formed in 2018 after Havmor Managing Director Ankit Chona, a third-generation entrepreneur, exited the ice-cream brand with a deal of more than $150 million, has since invested in tech companies like IndiaMart, Nykaa, and Policybazaar.
Apoorva Ranjan Sharma, managing partner and co-founder of Venture Catalysts Group, which runs an angel network and VC firm 9Unicorns, said the trend of family offices investing directly in start-ups was a global phenomenon that has caught the imagination in India too.