Big Basket, Haldiram's & Amul among 101 cold chain projects okayed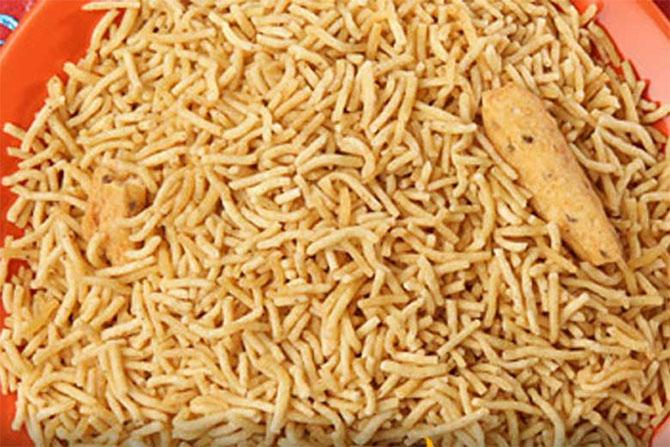 The country's largest e-grocer Big Basket, snacks biggie Haldiram, cooperative major Amul, and logistics firm Balmer Lawrie are among the 101-odd firms which reeceived the Centre's nod on Monday to set-up cold chain projects across the country entailing an investment of Rs 3,100 crore (Rs 31 billion).
The cold chains, which are expected to come up in the next 18-24 months, could go a long way in lowering wastage of fruits and vegetables.
Of the Rs 3,100 crore expected investment, the Centre would contribute around Rs 838 crore, while the remaining Rs 2,262 crore (Rs 22.62 billion) would come from the private sector.
Officials said these cold chains won't be just standalone storages, but would have three distinct phases, starting with on-farm grading and sorting, followed by processing and thereby distribution to end-consumers through specially made refer vans.
Announcing this decision, Food Processing Minister Harsimrat Kaur Badal said these projects would create additional capacity of 276,000 tonnes of cold storage and frozen storage capacities, 115 tonnes of Individual Quick Freezing (IQF), 5.6 million litres per day of milk processing, 210 tonnes of blast freezing and 629 refrigerated or insulated vehicles.
The maximum number of cold chain projects will come up in Maharashtra at 21, followed by Uttar Pradesh 14, Gujarat 12 and Andhra Pradesh 8 projects. Punjab and Madhya Pradesh will have six projects each.
"We have sanctioned 101 new cold chain projects across the country with a capacity of 276,000 tonnes. Wastages are high due to lack of cold chain infrastructure," Badal said.
Of the total projects sanctioned, 53 are in fruits and vegetables sector, 33 in dairy and 15 in meat, poultry and marine.
About 260,000 farmers are expected to benefit from these projects, which would also provide direct and indirect employment opportunities to 60,000 people.
Badal said the number of cold chain projects sanctioned so far have gone up to 234 now and the government plans to sanction 50 more cold chain projects.
In total India has over 5,300 cold chains which is highly insufficient considering that that country's total horticulture production is over 287 million tonnes.
Citing a CIPHET study conducted by the ministry, Badal said the total wastage of fruits and vegetables was at Rs 92,000 crore based on the wholesale prices of 2014.
She said 4.7 million tonnes of agri and horticulture produce worth Rs 12,000 crore (Rs 120 billion) will be processed in these cold chain projects and reduce the wastages by 13 per cent.
"Farmers are producing. Our demand is growing and yet their is a wastage of fruits and vegetables," she said.
As many as 308 applications were received for these 101 projects.
Badal noted that the country is one of the largest food producers in the world and is the second largest producer of fruits and vegetables yet only 2.2 per cent of our fruits and vegetables are processed.
The minister also said the existing cold storages are concentrated in few states and roughly 80-90 per cent are used for potatoes.
Badal said the government intends to create a National Food Grid through these cold chain and mega food park projects to bring down the wastage and post-harvest losses.
"We are trying to improve the supply chain from farm gate to processing to marketing," she said, while highlighting that the government had last year approved 100 per cent FDI in marketing of food products manufactured and produced in India.
Photograph: Kind courtesy, Haldiram