Fintech players are customising solutions for rural markets and helping SMEs learn how to use the services.
Illustration: Uttam Ghosh/Rediff.com.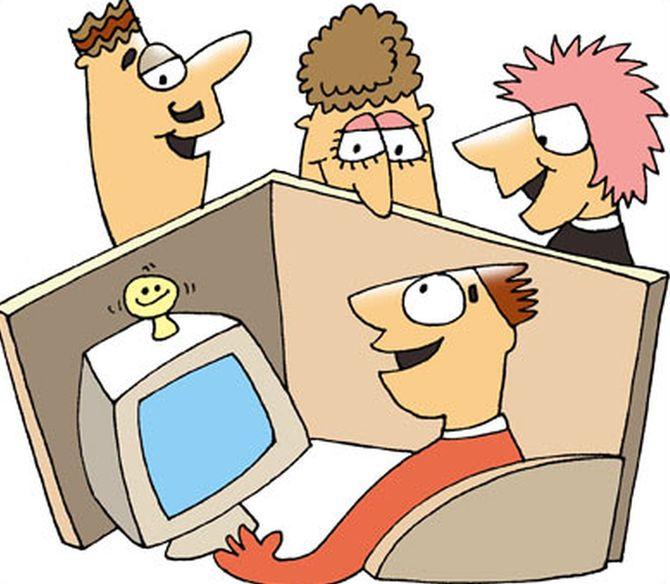 Paynear, a fintech start-up, has more users in small towns than in the metros.
The Hyderabad-based firm, which provides a platform to traders for accepting digital payments, has seen a surge in growth from small towns. Of its 50,000 merchants, two-thirds are in small towns.
A certified GST Suvidha Provider, Paynear allows traders to pay taxes online, which, it says, plugs a gap.
"Small-town business people struggle with resources. We have built a platform that removes the hassles. This has helped us grow," said Prabhu Ram, managing director and group chief executive officer, Paynear.
A report by integrated solutions provider Instamojo noted that while small enterprises in tier-I cities were reporting 100 per cent revenue growth, those in tier-II and tier-III cities were catching up with revenue growth at 75 per cent, largely driven by Internet access.
Deeper Internet penetration and a digital boost from the government has helped fintech companies find a larger audience across the country.
Yet they face roadblocks like digital illiteracy, lack of credit profiling, and a strong supply chain.
"Data on borrowers is seldom available. The information on financials is now improving with automation and the GST, but otherwise the big challenge has been identification of the borrower," said Brahma Mahesh Khaderbad, co-founder and CEO of FinMomenta, a P2P lending company.
Fintech companies are helping each other by offering complementary solutions as well as by imparting digital literacy to small enterprises.
"While many fintech services start from metro cities, there is a clear intent to extend services to non-metros," said Neha Punater, partner and head of digital strategy, innovation and fintech, KPMG.
Fintech services have a strong growth potential in helping small enterprises access larger markets, providing alternative credit scoring models and offering basic financial and accounting services.
The ease in digital payments has also reduced the cost of reaching small-town businesses.
"The GST has been a game changer as it will help many small businesses build a credit profile," said Punater.
The recent partnership between digital lender Capital Float and rural retail service provider Storeking is an example of fintech services leveraging their reach to link a large base of small businesses.
"It is not easy for small enterprises to secure funds. This prevents enterprises from investing enough in technology to secure long-term benefits," said Ajay Sehgal, senior vice-president and head of SME and SOHO, Vodafone Business Services. It operates a partner programme for small enterprises.
PayPal, the global payments facilitator, has been working with leather exporters and small fashion retailers, highlighting the increasing economic clout of these businesses.
The need for a rural user base has prompted payment solution providers like Razorpay to invest in low bandwidth technology keeping in mind better telecom services do not mean the end consumer will have devices to support them.
A recent report by rating agency Crisil said lending to small enterprises was expected to increase by 11 per cent over the next two years with non-banking financial companies leading disbursements.
Riding on Internet

Tier-I cities are showing 100 per cent revenue growth, while tier-II and III cities are catching up with 75 per cent revenue growth, driven by internet accessibility

Credit profiling is the biggest drawback for SMEs trying to break into larger markets

The ease in digital payments through the India Stack has reduced cost of operations to reach out to smaller town businesses

Fintech players are customising solutions for rural markets and helping SMEs learn how to use the services