An extended weekend is on the cards this week owing to Holi and that has given the leading travel portals and tour operators a lot to cheer about.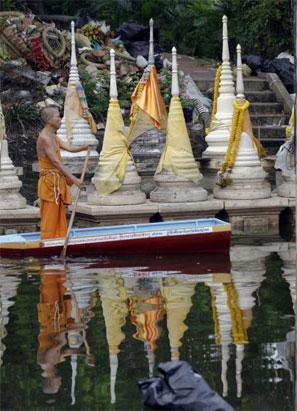 To make the most of this opportunity, travel portals have come up with specialised packages to feed the demand during the extended weekend, which would continue till next Monday. Demand from consumers too has gone up, according to the leading travel companies and tour operators. Interestingly, the demand is equally balanced on the domestic front and towards short haul international destinations, as well.

Consider this: Thomas Cook India says their sales team has already witnessed the Holi break doing brisk business for locations such as Thailand, Malaysia, Philippines.

Company officials indicate that an Indian traveller is no longer satisfied with a single annual vacation, but is increasingly demanding multiple holidays and festive breaks offer an ideal opportunity.

"Indeed, falling on Monday offers an ideal long weekend getaway and we've sought to leverage this potential with affordable offers - even for last minute travellers, with our unique concept '48H Holidays," said Shibani Phadkar, Senior Vice President—Leisure Travel (Outbound), Thomas Cook India.

The same sentiment seems to be reflected by Indian Association of Tour Operators (IATO).

"This
is working out nice for domestic tourism, as we have seen a sudden acceleration in bookings and our members too have come up with plans to fulfill consumer demands. This is a crucial time as we are heading towards general elections and domestic travel will be muted during that phase," said Gour Kanjilal, Executive Director at IATO, which has over 6,500 members across the country.
According to Karan Anand, Head-relationships, Cox & Kings Ltd.,"Weekend holidays are now a trend. Combining weekends with festival holidays is an added treat. Ideal destinations for an extended holiday of 3-4 days are generally those with a closer proximity or travel time from one's residence."
Domestic travel has been the face-saver during 2013 for travel companies and it continues to be the main growth driver as Indian currency kept loosing its strength against the dollar. As the domestic currency is still expected to be volatile in the long run, stakeholders are pinning hope on domestic travel to fuel growth.
Interestingly, Indian travellers' choice of locations during the Holi weekend is not limited to places such as Dwarka, Mathura or Vrindavan owing to their historical relevance. Domestic travellers are venturing out to locations such as Kashmir and Shantiniketan in West Bengal.