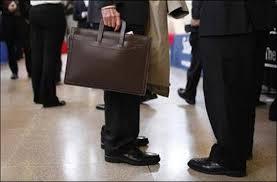 Employers, take note! Recruiting former employees may be less risky than hiring newcomers as they understand the key components of the organisation's work structure and culture, new research suggests.

According to two studies co-written by a University of Illinois expert, organisations of all types are beginning to recognise and embrace the value of recruiting and welcoming back former employees.

From infantry soldiers to chief executives, accountants and professional basketball players, many organisations proactively recruit and rehire former employees as a way to offset high turnover costs and hedge against the uncertain process of socialising replacement employees.

Ideally, these so-called 'boomerang employees' already understand the key components of the organisation's work structure and culture, which makes them less risky hires than newcomers, said T Brad Harris, a professor of labour and employment relations at Illinois.

"In addition to understanding the organisational culture, returning employees might also be more committed to the focal organisation upon their return because, in essence, they've learned firsthand that the grass isn't always greener on the other side," Harris
said.
In a research paper published in the journal Personnel Psychology, Harris and his co-authors found that the experiences encountered by boomerang employees were distinct in a number of ways.
"After surveying and interviewing hundreds of employees, we were able to see that boomerang employees were more likely to originally leave an organisation not because of dissatisfaction with the job, but because of some personal shock, such as a pregnancy, spousal relocation or an unexpected job offer," Harris said.
"Somewhat unexpectedly, we also found that boomerang employees, compared to non-boomerang employees, typically had shorter original tenures with the focal organisations," Harris said.
Although Harris and his colleagues' initial research was one of the first studies to unravel the processes and experiences shared by boomerang employees, it didn't determine how differences across boomerang employee experience affect their re-employment performance.
Harris and another set of co-researchers studied that issue by using a sample of boomerang employees in the National Basketball Association. The research found that re-employment performance was significantly predicted by the harmony of the original tenure, and their success during the time spent away from the focal organisation and conditions of the return.