HDFC MF has had a history of stock options and gave additional ESOPs to key staff a few months ago
Illustration: Uttam Ghosh/Rediff.com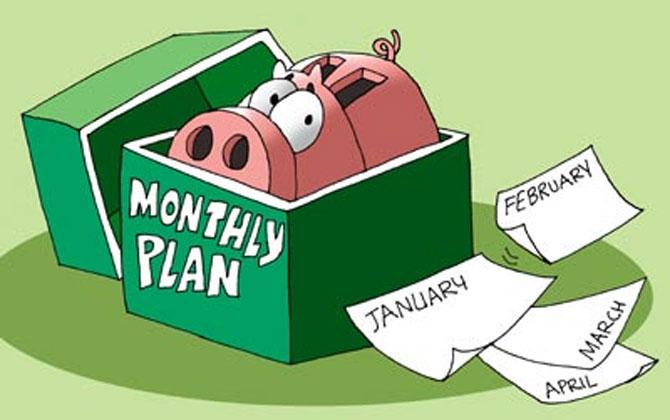 The debut on the bourses of HDFC Mutual Fund, the country's second-largest asset management company (AMC), will be a windfall for employees. Two of them are chief executive officer Milind Barve and fund manager Prashant Jain.
The value of employee stock option plans (ESOPs) held by eight key staffers would amount to Rs 432 crore at the upper end of the price band of Rs 1,100. These employees together hold nearly 40 lakh shares.
HDFC MF has had a history of stock options and gave additional ESOPs to key staff a few months ago.
Barve and Jain, the chief investment officer (CIO) got 130,000 and 40,000 options, respectively.
The duo would take home more than a billion rupees each if they encash their holdings in the fund house.
Barve's reported payout was Rs 27.8 crore in FY18. That included a one-time payout of Rs 21 crore, while Jain got a one-time payout of Rs 17.3 crore.
Both had exercised the ESOPs they were granted between 2012 and 2015 in FY18.
The employee stock option schemes (ESOS) the fund house gave between 2015 and 2017 were aimed to "attract, retain and motivate talented and critical employees, reward performance with ownership in proportion to their contribution, and encourage our employees to align individual performance with company objectives and their interest with those of our company," HDFC MF's draft prospectus says.
AMCs are dangling ESOPs in a bid to hold on to key talent as the sector gears up for the next level of growth and large players look to list on the bourses.
"Until a few years ago, you could count the number of MF employees getting ESOPs on your fingertips. Now, it's a significant number," said a senior official of a fund house.
Companies typically give out 60-100 per cent of cash compensation as ESOPs at the top levels. In some cases, it could be 100-200 per cent.
"ESOPs have become a significant exit barrier for key executives," said Reet Bhambhani, partner, EMA Partners Executive Search.
"Over the years businesses have loosened their purse strings in the form of ESOPs and deferred compensation, to attract and retain critical talent."
SBI MF doled out ESOPs to its employees for the first time this year.
IDFC MF, another large fund house, is believed to have given these to key employees ahead of a possible stake sale. Smaller fund houses are likely to follow. said experts.
HDFC MF's Rs 28-billion initial public offering (IPO) opens for subscription next month.
In the IPO, parent HDFC and UK Standard Life will divest four per cent and eight per cent, respectively. The IPO values the fund house at Rs 23,300 crore.