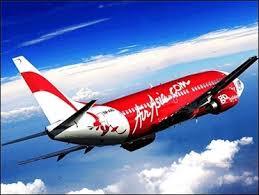 The Delhi High Court on Thursday agreed to hear a plea by Federation of Indian Airlines challenging the grant of flying licence to AirAsia India by aviation regulator DGCA.

A bench of Chief Justice G Rohini and Justice Rajiv Sahai Endlaw posted the matter for hearing on Friday.

The interim application moved by FIA sought to restrain AirAsia India from commencing its scheduled air transport operations during the pendency of the petition.

The plea, moved by senior advocate Mukul Rohatgi, also sought 'to restrain the Centre from granting any decision or grant of any further approvals/permissions/NOC/permits in favour of AirAsia India'.

It submitted a direction be issued to DGCA to restrain AirAsia India from scheduling flights and selling tickets to the passengers.

The petition alleged that the grant of Air Operator's Permit (AOP or flying licence) to the new airline by DGCA was in 'complete defiance of this court's order as the matter is sub-judice'.

The high court had on May 1 decided to constitute a special bench to hear pleas seeking quashing of approvals being granted by the Centre to operationalise the $30 million deal between Tata Sons and Malaysia-based
AirAsia.
AirAsia India was yesterday granted the flying licence by DGCA.
FIA has filed two separate petitions challenging the approvals being granted to AirAsia India and Tata-SIA Airlines deals respectively.
Bharatiya Janata Party leader Subramanian Swamy has also filed a PIL opposing the clearance granted to the deal.
Swamy and FIA are opposing clearance to the deal on the ground that according to government policy, foreign direct investment upto 49 per cent is allowed in existing airlines which are already in operation and not to new or proposed joint ventures.
Tata-SIA Airlines Ltd is a joint venture between Tata and Singapore Airlines and AirAsia India is a joint venture between Tata Sons and Malaysia-based AirAsia.