BJP MP Subramanian Swamy had demanded the sacking of Jaitley's top aide.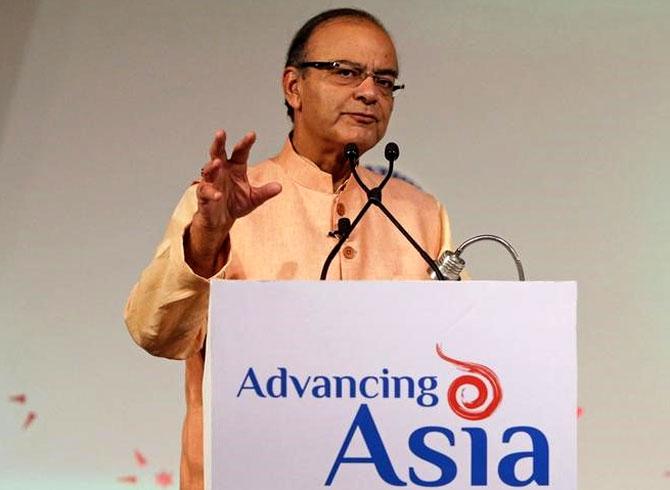 After forcing Reserve Bank of India governor Raghuram Rajan out, Bharatiya Janata Party MP Subramanian Swamy, on Wednesday, opened a new front, targeting Chief Economic Adviser Arvind Subramanian and demanded his sacking, ruffling feathers in the government and the party.
Finance Minister Arun Jaitley and BJP quickly stepped in to dismiss Swamy's statement in a bid to douse speculation whether his statement had the backing of anyone in the government or the party.
"Well, the government has full confidence in CEA Arvind Subramanian. His advice to government from time to time has been of great value," the finance minister told a media briefing where questions were asked on Swamy's statement.
BJP national secretary Shrikant Sharma said the party does not agree with Swamy's criticism of Subramanian and termed it as "completely his personal opinion".
The Congress said the CEA was not Swamy's target but Jaitley and asked whether Prime Minister Narendra Modi is handing over the finance ministry to Swamy.
Former Infosys co-founder T V Mohandas Pai said in the face of Swamy's attack, people are asking a question "who is running the country."
"I think it is very important that the prime minister and finance minister put their foot down where he gets off. If Swamy has got some evidence, got something, then they can talk to the people in the party and decide what they want. Whatever you want to do, do it quietly," he said.
Referring to Swamy's attacks on Rajan, Pai said the government said it supported him but the BJP MP still went after him.
Swamy had earlier launched a scathing attack and demanded the sacking of Rajan accusing him of destroying economy by keeping interest rates high. Then too the government and BJP had disapproved of his comments but Rajan last week announced that he would not seek a second term in the RBI after September when his three year term ends.
At the press conference called to brief media on decisions taken by the Cabinet, Jaitley said, "In fact, the presentation on textiles made just now (at the briefing) on textiles and garments sector was prepared in active consultation with him."
Referring to the party's statement distancing itself from Swamy's latest attack, the minister said even the BJP does not concur with Swamy's views. "They have said they do not share Swamy's view," he added.
Jaitley said he would also add one more fact and raised a question.
"From the point of view of discipline of Indian politicians, to what extent should we attack those... discipline and constraints of office prevent them from responding. And this has happened more than once," he said.
Asked by a reporter whether people like Swamy should not be reigned in, Jaitley shot back "thank you for your suggestion".
As opposition Congress saw Swamy's real target in Jaitley, IT and Telecom Minister Ravi Shankar Prasad responded saying, "integrity of Arun Jaitley is impeccable. His transparency and integrity is unquestionable."
Asked for his comments on Rajan not seeking a second term because the government did not defend him in face of Swamy's attack, Jaitley said, "The premise of the question is incorrect. I had categorically spoken on this subject when the comments were made about the RBI governor. Even party president had specifically stated that party does not agree with that comment which was made."
Speaking on Swamy's remarks, Urban Development Minister M Venkaiah Naidu said it is an individual's view and not the party's.
"Party has not said anything. Government has not said anything...the question is that you cannot gag everybody in democracy. If party says anything then I can react, if government says anything then I can react on that," he said.
Minister of State for Finance Jayant Sinha also said that the government has full confidence in Arvind Subramanian.