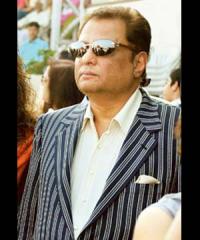 The Bombay High Court on Friday granted bail to Pune stud farm owner Hassan Ali Khan, arrested in March for alleged involvement in multi-crore money laundering scam, observing that there is nothing in Enforcement Directorate's case to show that the money amassed by him are proceeds of crime.
"There are no ingredients of proceeds of crime in the case made out by the Enforcement Directorate against Hassan. He deserves to be released on bail," Justice A M Thipsay observed while granting bail to 53-year-old Khan on a surety of Rs. 5 lakh.
Khan was arrested by ED and booked under the provisions of Prevention of Money Laundering Act.
The court, however, directed him to appear before ED everyday and stay either in Mumbai
or Pune.
Additional Solicitor General Darius Khambata, appearing for ED, requested the court to stay the bail order for a week to enable the agency to appeal against the
judgement in the Supreme Court.
Justice Thipsay, however, turned down the plea saying: "There is no apprehension that he (Hassan) would abscond or tamper with evidence. Hence there is no necessity to stay the bail order."
The court had earlier said that ED should find out if the money allegedly amassed by Khan is proceeds of crime.
"There cannot be a presumption on this," the court had said.
Khan's lawyer I A Bagaria had argued that he had been falsely implicated in the case.
He had contended that Khan had no links with international arms dealer Adnan Kashoggi and had no accounts in foreign banks.