Under the ambit of probe is how former exec Eric Alexander obtained medical records of woman who was raped by an Uber driver in Delhi in 2014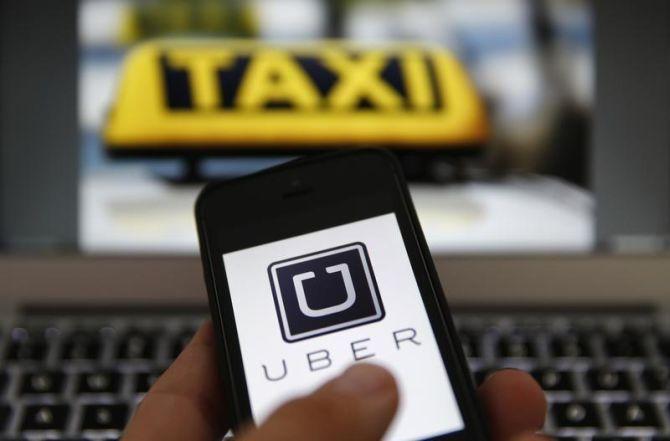 Uber has begun reviewing its operations in India after the US Department of Justice (DoJ) launched a probe to investigate whether the company had broken US laws by bribing foreign officials.
The scrutiny of the India unit as part of a review by Uber, for which it has hired law firm O'Melveny & Myers LLP, will focus also on suspicious activity in China, Indonesia, Malaysia, and South Korea, according to a Bloomberg report on Wednesday.
The company has notified US authorities of the payments made by its staff to Indonesian police officers.
Also under the ambit of Uber's investigation is how former executive Eric Alexander obtained medical records of the woman who was raped by an Uber driver in Delhi in 2014.
Alexander, who was let go by Uber, had apparently carried the woman's medical records around for months and had shared it with other top executives, including its ousted founder and chief executive officer (CEO) Travis Kalanick, Bloomberg newswire reported on Wednesday.
The incident also forced the government to bring in measures to regulate the app-based ride-hailing industry, a step that made it mandatory for these firms to verify drivers on the platform.
The revelation that Alexander held medical records of the rape victim came as part of the investigation into the toxic work culture at Uber following a whistle-blower blog by Susan Fowler.
It also led to Kalanick's exit by the Uber board and efforts to find an executive to replace him as CEO.
The victim woman has filed a lawsuit in a US court against Uber, Kalanick and Alexander of violating her for a second time by "unlawfully" obtaining and sharing her medical records.
The review of Uber's operations in India comes at a time when the US taxi hailing company has stepped its marketing exercise, including television ads in the country, to project the platform as a safe and reliable service and woo consumers.
Uber is also pricing its rides lower than its local rival Ola to grab market share and dominate the Indian market.
Uber is looking to work on the network effect - the more drivers and users on the platform means that it gets a disproportionate market share, leaving rivals a distant second.
India is the last large remaining market in Asia that Uber has a significant presence, having lost to local player Didi Chuxing in China and merged its operations with Russia's Yandex.
Interestingly, SoftBank, which has backed both Didi and Ola, is holding talks with Uber to invest substantially, a move that could potentially spark a merger between the two players in India.
Both players are wary of a merger, unsure of which company would remain on top in the country.
Last month Uber named former Expedia CEO Dara Khosrowshahi as its new CEO after several months of hunt to replace Kalanick.
Photograph: Kai Pfaffenbach/Reuters