Now the problem of demand chasing supply would kick in because there are very few locals who would fit into the specified criteria.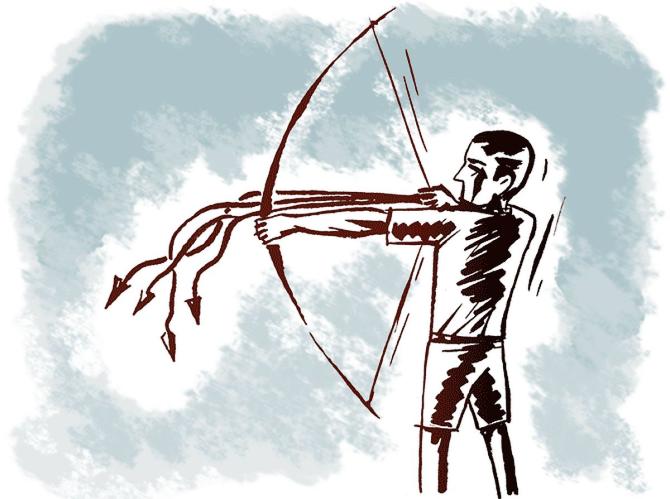 The recent job reservation law in Haryana will not just bring in unrealistic goals for organisational hiring, but will also reduce the overall productivity with the talent pool limited to those within the state, according to top company executives and experts.
Also, many multinationals and domestic companies, with their offices in Gurugram, fear their ongoing recovery from Covid-linked restrictions may slow down because of the law.
While the Haryana Assembly had last year passed a bill mandating 75 per cent reservation for local people in private jobs with a monthly salary cap of Rs 50,000, state Governor Satyadeo Narain Arya gave his assent earlier this month.
The law will apply to all companies, societies, trusts, limited liability partnership firms, partnership firms and any person employing ten or more persons across the state for 10 years.
The information technology and business process management (IT-BPM) sectors, which employ a large workforce in Gurugramnow the problem of demand chasing supply would kick in because there are very few locals who would fit into the specified criteria, have been representing to the government highlighting their concerns, but other industries such as automotive, manufacturing and engineering will also be impacted, according to Balasubramanian A, business head, clients, at staffing firm TeamLease Services.
Also, now the problem of demand chasing supply would kick in because there are very few locals who would fit into the specified criteria, he said.
"So, they will be too much in demand, and they will command too much of a premium, which they may not fully deserve.
"It will only pull down the productivity of any organisation.
"So, it will also create a false sense of entitlement for these people," he explained.
Industry body Ficci on Thursday said the new legislation would "spell disaster" for industrial development in the state.
Ficci president Uday Shankar said, "Investors and entrepreneurs need to source the best human resources available in the country to be competitive and successful.
"To force them in such a regressive straight-jacket will force them to look beyond Haryana and this will ultimately hurt the interests of the state."
The other leading chamber--Confederation of Indian Industry—had on Wednesday criticised the Haryana law.
However, some leading consumer goods companies located in Gurugram are still watching the space before coming to a conclusion.
According to a major FMCG firm, its legal team is studying the new law.
"We are trying to figure out whether this applies to companies who are registered in Haryana or to all private firms that are operating in the state," said a person privy to the developments.
According to a senior executive from a consumer goods MNC, while the company has over 200 employees in the Gurugram corporate office, nobody will fall under the monthly Rs 50,000 salary threshold.
"All ancillary staff such as in administration and security getting salary up to Rs 50,000 are outsourced.
"Thus, unless one has a manufacturing plant in the state, the rules hardly impact the operations at corporate offices," he said.
IT services industry body National Association of Soft­ware and Services Companies (Nasscom) has made representations to the state government since November, arguing that the provision will be detrimental to the competitiveness of Haryana, which it has built over decades.
According to industry estimates, the IT and IT-enabled services sector contributes about 10 per cent to Haryana's GDP and makes up for more than 50 per cent of the state's exports.
Gurugram is the world's BPM capital, employing about 5 per cent of global BPM workforce and 13 per cent of the total Indian BPM workforce.
The flexibility to hire skilled workforce and talent coupled with progressive policies are among the crucial factors in driving the spectacular growth in the last two decades, pointed out an analyst.
Mandating private organisations to provide jobs based on a domicile criterion will severely affect industry as it will be forced to deviate from the criteria of job specific skillset, experience and competitiveness in quality and cost, Nasscom has told lawmakers in their previous submissions.
The industry body is again planning to write to the Centre and state governments regarding this.
Apart from IT-led services being the centre of growth for the state, Haryana is India's largest auto hub and produces 50 per cent of the country's passenger vehicles, 60 per cent of motorcycles and 11 per cent of the country's tractors.
Of the total 250 original equipment manufacturers, 50 are present in Haryana and the state has a strong base of 120,000 small and medium enterprises, which provide a network of auto ancillary companies.
The Automotive Component Manufacturers Association of India said the automotive industry accounts for more than 25 per cent of Haryana's GDP, employs over 1 million, and has investments to the tune of Rs 40,000 crore.
"The Indian component industry today exports more than 25 per cent of its production, with the US and Europe being our leading markets,'' said Deepak Jain, president, ACMA.
Calling the law protectionist, Balasubramanian said it could force companies, especially those in the services sector, to shift to nearby cities.
"For them (services companies), the switching costs are very low. So they would much rather shift to some nearby city, maybe Ghaziabad, Noida or even Delhi."
Legal experts questioned the legality of the Act itself.
"The legality of the Act is prima facie suspect and may not be able to withstand judicial scrutiny on the touchstone of Article 19(1)(g) and 16(2) of the Constitution of India," said Anupam Varma, partner, J Sagar Associates.