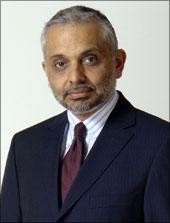 Hari S Bhartia, co-chairman & managing director of Jubilant Organosys Ltd, has been elected as the president of the Confederation of Indian Industry for the year 2010-11. He succeeds Venu Srinivasan.
B Muthuraman, vice chairman, Tata Steel, has been elected as the vice president of CII.
A chemical engineering graduate of the Indian Institute of Technology, Delhi, Bhartia has been conferred distinguished alumni award by Indian Institute of Technology Delhi in the year 2000.
Recently, he has been awarded the 'BioSpectrum- Person of the Year' 2009. Bhartia is married to Kavita, who is a leading fashion designer and retailer, and they have a daughter Aashti 26 years and son Arjun 22 years.
Bhartia's role in institutional work includes his role in various capacities with IIT Delhi and IIT Kanpur as chairman of the board of governors, and CII. He has been a member in several educational and science and technology programmes of Government of India.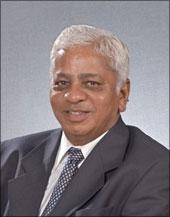 Muthuraman is a B Tech in metallurgical engineering from IIT Madras. He also holds MBA degree from XLRI Jamshedpur.
Muthuraman is recipient of several prestigious awards like Distinguished Alumnus Award, IIT Madras (1997), Tata Gold Medal, Indian Institute of Metals (2002), CEO of the Year Award, IIMM (2002), National HRD Network Pathfinders Award 2004 in the CEO Category, CEO of the year, 2005, 2009 IIM-J R D Tata Award for 'Excellence in Corporate Leadership, in Metallurgical Industries' from The Indian Institute of Metals, besides many others.
He is an avid reader and a keen cricket and golf enthusiast.