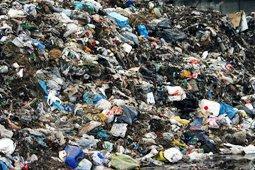 These last few days Mudar and I have been on a treasure hunt. We have been up at the crack of dawn to get a free run of the roads and driving round hunting for garbage dumps. Yes, that's right, the filthier and bigger the better.
As with all good treasure hunts, we began with a road map and had a rough idea where the treasures lay but what made it great were the unexpected discoveries. I knew there was a good find waiting to be confronted on Russel Street, may be a hundred metres from the Bengal Club, among the classiest addresses in town, and right in front of the city abode of the venerable Royal Calcutta Turf Club.
But little did we realise that the reasonable haul we would have been satisfied with would turn out to be such a gigantic find. It was huge, covering half the width of the wide road with at least a dozen rag pickers professionally buzzing around, picking out every kind of recyclable material and putting it away in dedicated piles.
Every time a sweeper came in with a cart full of garbage, the rag pickers would swoop down on the cart and take their pickings of discarded plastic, cardboard pieces and plain compostable thrown-away food from the rich repast enjoyed the previous night by the clientele of the many restaurants dotting nearby Park Streets and its environs.
Find noted, recorded and firmly tucked away in the mind for subsequent action, we moved on, in search of greater surprises. The journey behind Dalhousie Square, down legacy names like Ezra Street and Zakaria Street bearing testimony to the city's cosmopolitan past, did not disappoint us. We found and catalogued the heaps we were looking for and undertook the journey back home.
Then, down Old Court House Street, just as we were leaving behind Dalhousie Square, to our right we spotted what is any treasure hunter's dream -- an unexpected virgin mound waiting to be grasped and the flag of ownership planted upon so that nobody could take it away from us. There, right next to West Bengal's seat of power, amidst heritage buildings and innumerable offices stood a garbage dump in all its glory.
Not just thrown away refuse that had become several feet deep but the rotting shells of two abandoned cars, from whose insides everything plunderable had long been removed. They probably had been abandoned after a traffic accident god knows how long ago and were possibly part of seized property in a still unsolved hit and run case. If you were bent upon doing the impossible, cleaning up the city, and were looking for low hanging fruit to make the maximum impact, you could not have asked for more.
It all began with my telling Mudar that 30-plus years in journalism had taught me that the fault lay in us, not taking the initiative to set things right and expecting that the authorities would perform their task. If the city was filthy in the most intolerable places then why didn't we pick up the shovel and get to work.
Mudar, ingeniously resourceful, said he had it all lined up. There was Nemaida who would on call produce trucks, labour and basic gear to take up garbage and cart it to the dumping grounds on the city's outskirts.
Only recently Mudar had organised a group of school children to clean up a public area, had Nemaida cart away the rubbish and even had landscape horticulturists aided by malis immediately get down to beautifying the area in an assembly line fashion.
Getting somebody to pick up the relatively small bill of the operation was the least of the problem. There were still enough people in the city ready to come forward for that. What we needed to do was go around and identify the filthiest of places in the most unlikely corners to pounce upon.
Only an odd bod like Mudar could combine public concern, business efficiency and the energy to take up all kinds of causes in this manner. He had begun as a sports journalist, used his yen for numbers to morph into a financial analyst and gone on to become a highly successful entrepreneur producing well- researched smart looking annual reports and books and glossies for companies.
So there we were early on Sunday morning, a motley group of volunteers of all ages, three trucks, a breakdown van and a dozen labourers, ready to charge at the garbage. Come to give us company was a posse of policemen and the unlikeliest of all, a contingent of 'green police volunteers'.
Since the abandoned cars were probably still state property, we thought it best to keep the police informed and they responded unbelievably, saying: We'd like to come and give you a helping hand! In less than two hours three truck loads of rubbish was on its way to the dumping grounds, and bringing up the rear was a truck with the crumbling shells of two cars on their last journey to extinction.
The only people put off were the press photographers (if police come they cannot be far behind) who kept asking where were the school children in uniform (the puja holidays and short notice had prevented proper mobilisation) who could have made their pictures tell tale.
And the most sceptical was my wife who let me in when I returned home with utmost reluctance, treating me like an overgrown kid who had been up to no good and was definitely bringing in a million germs.