The world's largest independent telecom masts player GTL Infrastructure on Wednesday said its expects to complete the merger of Reliance Infratel's tower operations with itself by the middle of next month.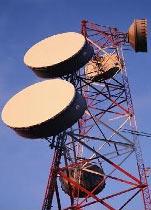 "The process of merger of Rel Infratel is expected to be completed by the second or third week of August," GTL Group chairman and managing director Manoj Tirodkar told reporters on the sidelines of the firm's annual general meeting here.
Late last month, the boards of RCom and its subsidiary Reliance Infratel, as well as that of GTL Infrastructure gave their in-principle approval for the Rs 50,000-crore (Rs 500 billion) deal to create the world's largest telecom infrastructure company.
Standard Chartered and SBI Caps are acting as the merchant bankers for the deal, Tirodkar said.
To a query, Tirodkar said GTL will infuse more funds in GTL Infrastructure, if necessary, to fund the acquisition. Further, GTL is looking at acquisition opportunities in the US and has plans to consolidate its operations in the US and Europe, Tirodkar said.
Last Monday, GTL Infra completed the acquisition of 17,500 towers from Aircel for Rs 8,026 crore (Rs 80.26 billion).
GTL bought Aircels towers along with its 21,000 tenants in January this year. With 35,000 towers, GTL is already the largest independent telecom masts player in the world.
And after the merger of Rel Infratel, the company will have a whopping 85,000 telecom masts under it control.
GTL Infra is the only tower company in the country that is not owned by a telecom operator. It is part of the Manoj Tirodkar-owned Global Group. The group currently has seven companies with cumulative revenues of over $1.5 billion of which GTL and GTL Infra are listed.
GTL, which has a capex of Rs 2,500 crore (Rs 25 billion) over the next three years to support its energy management services, had recently raised Rs 1,400 crore (Rs 14 billion) through an issue of non-convertible debentures, he said, adding on the back of its energy management programme, the company plans to save its energy costs by 15-20 per cent, he said.
Over the next three-four years, the company plans to up the contribution to its revenues from international operations to 50 per cent from 30 per cent at present, he said.