Investors will keenly watch US Fed meet starting Tuesday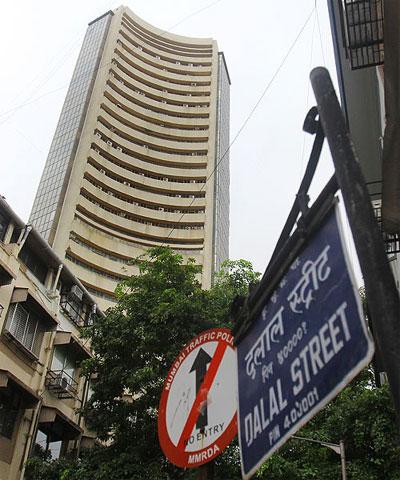 Benchmark share indices dropped to their lowest closing levels in three months, declining for a second consecutive week on concerns over delay in passage of the goods and services tax (GST), crumbling oil prices, while prospects of a rate hike by the US Fed also weighed on investor sentiment.
In the week ended December 11, the S&P BSE Sensex ended down 594 points, or 2.3 per cent, at 25,044 and the Nifty ended down 171 points, or 2.2 per cent, at 7,610. The Sensex and Nifty slipped below their psychological levels of 25,000 and 7,600, respectively, on Friday in intra-day deals.
"The downward pressure in the short term is expected to continue and the Nifty is expected to go all the way up to 7,550 levels, where it might slightly penetrate but will finally find a strong support. The Nifty is expected to remain weak with higher amount of volatility before it calms down, a signal that the bottom is being made," says Jimeet Modi, CEO, SAMCO Securities.
Investors' sentiments were dampened over a possible delay in the passage of the key GST Bill. Further, oil prices tumbled to their lowest since 2009 after the Organization of the Petroleum Exporting Countries (OPEC) decided to keep production high despite depressed demand.
Further, foreign portfolio investors sold approximately Rs 1,000 crore worth shares during the week. On Friday, the rupee ended with a 17 paise loss at 66.88 against the US dollar, the lowest level in more than two years in the face of a strong demand for greenback.
Among key stocks, Vedanta was the top Sensex loser during the week, down over nine per cent. Coal India tumbled over eight per cent. Metal shares slumped on the back of weak China trade data.
Week ahead

Investors will keenly watch the decision of US Federal Reserve's two-day monetary policy meeting scheduled on starting on Tuesday.
The market will also react to the industrial production (IIP) data for October, which was announced post-market hours on Friday.
The government will unveil the data on Wholesale Price Index for November on Monday. Post market hours, Consumer Price Index for November will also be announced on Monday. Stock market trend will also largely depend on developments over the GST Bill, movement of the rupee, crude oil price movement and investment by foreign portfolio investors.
Photograph: Hitesh Harisinghani/Rediff.com