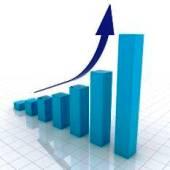 President Pratibha Patil said on Friday the benefits of India's economic growth should reach the grass-root level to build a more equitable and sustainable society.
"Our endeavour, therefore, should be that the benefits of economic growth of our country should reach every segment of society. No one should be left behind, and everyone should have a life of dignity," Patil said.
She was speaking after inaugurating a Lotus shaped Parnasala (education hall) built in memory of the founder Guru of Santhigiri in Pallipuram.
Emphasising on the need of educating women as a tool to bring change in the society, Patil said, "I would like to mention that women have great potential to bring about change in society.
"They need to be given access to education, health and skill building- the tools of empowerment. By spreading education amongst them, not only is an individual educated, but rather the seeds of progress for the next generation are planted."
Santhigiri, which means the mountain of peace, was established about four decades ago and is an organisation undertaking a number of spiritual and welfare activities.
Underlining the work being done by the ashram to improve socio-economic condition of the people, the President said, "To improve the economic status, the route of cooperatives and self help groups supported by credit, production and marketing support have been useful.
"I am glad to know that Santhigiri Ashram has undertaken projects which give women an opportunity to build their capacities, develop skills and also work in cottage industry units."
With a growing inclination towards naturopathy, ayurveda and other Indian forms of medicine are becoming increasingly popular in many countries.
This provides a good opportunity for their revival, she said.
Later, the President while delivering a speech at the closing ceremony of the Centenary celebrations of P N Panicker -- father of the Library and Literacy movement of Kerala -- at Thiruvananthapuram, appreciated different works being done to put forth literacy and development in Kerala by the mission.
Calling Panicker as the principal architect of modern Kerala she said, "Panicker lived a life devoted to the cause of literacy and to the development of the State.
"Panicker was deeply interested in educating agricultural workers, encouraging them to study, which is all the more necessary these days."
"The library and literacy movement started by him spread to every nook and corner of Kerala. So good was his work through the Aksharakeralam project that Kerala became the first fully literate state in the country", Patil said.
"The project and its approach provided valuable inputs and lessons for the National Literacy Mission," she said.
Impressing upon the need of popularising e-reading among people, specially those living in rural areas, Patil said there is also need for modernising libraries and building global access.
"Libraries now have the possibility of developing extensive external networks by using technologies. They can develop partnerships with other libraries, educational institutions and research centres," she said.
The events were attended by Kerala Governor R S Gavai and Member of Parliament from Thiruvananthapuram Shashi Tharoor among others.