Grape producers are facing a loss of an estimated Rs 2.73 billion (Rs 273 crore) as the European countries have rejected consignments from India for using a chemical to preserve the fruit, exporters have said.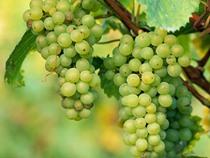 As many as 2,600 containers of grapes, valued at around Rs 273 crore, are lying in Europe. These include 155 containers, with grapes worth Rs 162.6 million (Rs 16.26 crore), from Latur district in central Maharashtra, they said.
Tukaram Yelale, President of the Latur District Grapes Export Association said, "since the last many years grapes from Maharashtra, Andhra Pradesh and Karnataka are exported to Europe in a large quantity. In order to keep the grapes fresh, chloromac-vat preservative is used in the farm itself."
A list of 97 preservatives to be used was given by the grape buyers in European countries. In December, these countries had warned farmers not to use chloromac-vat. But till then the preservative was used and the fruit had nearly ripened, he said.
The consignment sent to Europe was rejected and it had been lying there for the last two-and-a-half-month. The stock is currently being disposed of by burying the grapes in big pits and the cost is borne by the exporters, Yelale said.
Grape producers have asked the Centre to intervene and ensure they at least get the production and carting charges. Farmers have threatened mass self-immolation if the government failed to help them by June 14, he said.