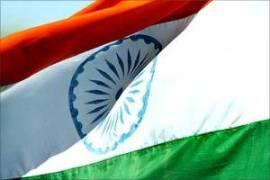 With the Indian economy slowing down, top companies are now eyeing the 'recession-proof' defence sector to prop up their top line.

Indian companies like Larsen and Toubro, Reliance Industries Ltd and Pipavav Defence are targeting orders worth $247 billion (Rs 15.1 lakh crore in Wednesday's exchange rate) in the next four years.

While many companies such as L&T and Pipavav Defence have already set up infrastructure to construct warships, others like Mukesh Ambani-led RIL, the Tatas and the Mahindras are looking at the option of increasing their presence in the sector.

At present, both Tatas and Mahindras manufacture armoured vehicles for the armed forces, but do not have significant presence in other areas.

The Indian government will give orders for fighter jets, submarines, frigates, aircraft carriers, offshore patrol vessels, Corvetts, missile systems, and other military hardware and wants Indian private sector to play an important role to conserve foreign currency.

Last week, Pipavav became the first private company to start construction of a warship for Indian Navy in its Gujarat facility.

Till date, construction of warships was a domain of public sector companies and, analysts say, it will take many years for the government-owned shipyards to exhaust the order backlog from navy and coast guard.

Its rival L&T -- which has facilities in Kattupalli in Tamil Nadu and Hazira, Gujarat – is also getting into the act by aggressively bidding for more orders from Indian Navy and Coast Guard.

Till now, these orders were bagged by public sector companies or by foreign shipyards. The average cost of each warship is around Rs 3,000 crore (Rs 30 billion),
which excludes the missiles, gun systems and software.
While L&T is closely associated with building INS Arihant, India's first nuclear powered submarine, Pipavav has started the production of a navy patrol vessel, fitted with 76mm guns.
The Oto Melara guns will be state of the art and will be delivered to Indian Navy.
Unlike time taken by other countries, the aim is to deliver the vessel before time, say Pipavav officials.
Alion USA is the provider of technology and the ship construction in Gujarat will be overseen by the Navy's engineers, architects and constructors.
Analysts say the construction of warships at the private yard is expected to generate huge interest among other players in the naval defence sector both in India and across the globe.
Pipavav is working to build warships like frigates, destroyers and aircraft carriers taking advantage of its dry docks, which is the second largest in the world.
Pipavav became the first company in the country to receive the licence and contract to build warships and also the first private company to form a joint venture with state owned Mazagon Dock Ltd.
This JV will now bid for orders from Indian Navy and coast guard.
Taking a cue from other countries, which are promoting their home-grown companies, the Indian government is also encouraging local companies to enter the defence sector.
Take, for example, the defence procurement policy announced this year gives right of first refusal to Indian companies and till the local companies say no to the order, military hardware cannot be imported.
This is a big shift as till now India was dependent on Russia, UK, Germany, Italy, France, US for 80 per cent of its military hardware requirement.