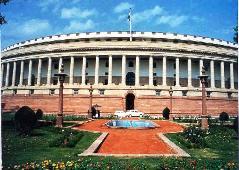 The fate of the Rangarajan Committee's recommendations is hanging in the balance after the postponement of a meeting of empowered group of ministers on natural gas.

Not only does there appear to be no meeting ground on the issue of a pricing formula proposed by the committee, the petroleum ministry wants another committee headed by Vijay Kelkar to look into the other major recommendation of moving to the revenue sharing model in exploration and production.

The Rangarajan committee report was facing flak from the finance, power and fertiliser ministries over its recommendations on pricing.

The Kelkar committee, which was entrusted to suggest steps for enhancing domestic oil and gas production, had recently written a letter to the EGoM, asking it to put on hold a decision on the Rangarajan committee's suggestion for conversion to the revenue sharing model, as against the
current cost recovery model.
"We are looking into it, as this comes under the purview of the Kelkar panel.
"It has been given six months time to come up with the report," said a senior oil ministry official.
Though it is under consideration to ask the Kelkar committee to examine Rangarajan's suggestions too, an official decision in this regard is yet to be taken.
The meeting of the EGoM was earlier scheduled on May 7, but was postponed in the backdrop of concerns raised by various ministries on pricing aspects.
A fresh date is yet to be fixed. On the other hand, the finance ministry had even suggested an alternative formula which also takes into account well-head prices of suppliers in Qatar, Oman, Abu Dhabi and Malaysia.
The recently-constituted Kelkar committee was also supposed to look into the optimum utilisation of sedimentary basins and also the mode to put in use the Oil Industry Development Board cess for development of unexplored blocks.