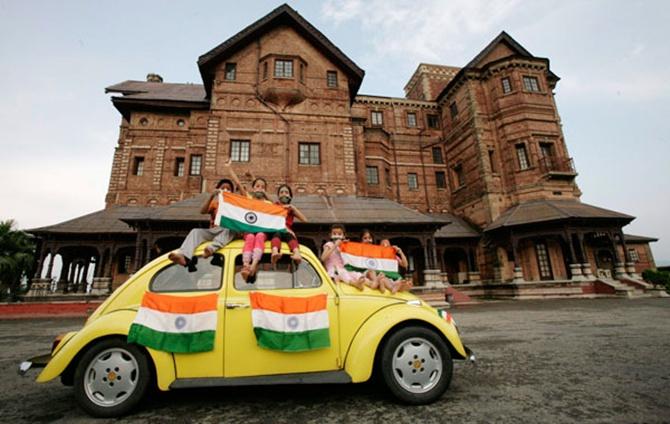 After the Narendra Modi government took flak from several quarters for the absence of 'big-bang' reforms even after completing 100 days in office, the government plans to announce some measures in the next Budget that could change this perception.
The finance ministry has already started preparations for Budget 2015-16.
Finance Secretary Arvind Mayaram has asked all divisions to identify three or four major issues that could be seen as structural reforms and announced in the next Budget.
"It could be in any other ministry or department, too. We have to give our suggestions by October 15," said a ministry official who did not wish to be identified.
Structural reforms are being used in a wider sense here, to describe steps such as trade liberalisation, financial prudence, cutting subsidies, improving governance and encouraging more foreign investment.
Experts said the government had taken some "far-reaching" decisions in the direction of judicial reforms, reincarnation of the Planning Commission, revamp of the Food Corporation of India, and setting up of an Expenditure Reforms Commission. However, more is needed to propel growth.
"There can be short-term, medium-term and long-term reforms. Inflation is high priority in the short term. We have one of the highest inflation rates in the world.
In the medium-to-long term, the government should look at higher saving and investment rates, higher tax collections and a lower fiscal deficit," said Ajit Ranade, chief economist, Aditya Birla Group.
Also, a national goods & services tax after a consensus with states and tackling the problem of deteriorating asset quality of banks would be other areas of attention, he said.
The finance secretary is to hold fortnightly meetings with other secretaries of the ministry to formulate a common view on issues on which departments differ.
For instance, on several occasions, the Department of Economic affairs has been at loggerheads with the Department of Revenue over issues relating to tax clarity or incentives on various financial instruments.
"The prime minister doesn't like it when differences between government departments come out in open.
(Only) One voice should go outside," said a senior official, requesting anonymity.
In Budget 2014-15, Finance Minister Arun Jaitley had announced introduction of GST would get a thrust, the subsidy regime would be made more targeted and foreign direct investment would be promoted in select sectors.
Some experts had said the Budget did not have much in terms of big ideas.