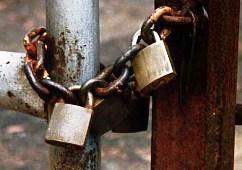 The government may lease six sick units on a public private partnership basis instead of disposing of these units through an outright sale. The department of fertiliser plans to invite bids for the revival of these plants in November and is seeking Cabinet clearance to start the process.
The department had earlier also examined the option of a direct equity sale but opted for a PPP model because it offered revenue sharing opportunities, fertiliser secretary Atul Chaturvedi said.
Chaturvedi explained that whereas the outright sale of equity will mean the government will have to wait for the plants to make profits to get a share of revenue, the PPP mode will help it do so in the first year.
In April 2007, the Cabinet decided to revive eight plants owned by the Fertiliser Corporation of India and Hindustan Fertiliser Corporation. These plants include Barauni, Talcher, Ramagundam, Durgapur, Haldia, Gorakhpur, Korba and Sindri. Each of these has the capacity to produce about 1.15 million tonne of urea a year and their revival is estimated to require investment of Rs 4,500 crore (Rs 45 billion) each.
The department will initially invite bids for six plants. Chaturvedi said there was a land dispute with the Kolkata Port Trust over the Haldia unit, so it will be taken up for bidding later and the revival of the Talcher unit was handed over to Rashtriya Chemicals and Fertiliser.
The PPP mode will involve an upfront payment by private bidders, along with a revenue share to be paid to the government over the lease. The concession period has not yet been finalised but the department is looking at the possibility of 90 years.
Besides, land will also be leased out to the private companies for commercial use, said Chaturvedi.
The plan to long-lease sick units is the outcome of discussions by an empowered panel of secretaries that the Cabinet approved in October 2008. Chaired by the fertiliser secretary, its objective was to suggest financial models for the revival of eight units.
An earlier suggestion by the Board of Reconstruction of Public Sector Enterprises to revive these units through disinvestment proceeds from other public sector units was rejected by the ministry of finance.