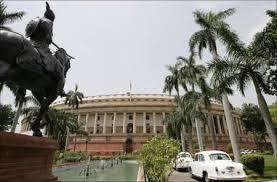 The Bharatiya Janata Party-led new government may appoint an expert panel to recommend a less-complex formula for pricing of natural gas to resolve the imbroglio that has been holding up investments.

The previous United Progressive Alliance government had last year approved pricing of all forms of domestically produced gas at according to a formula suggested by a panel headed by C Rangarajan.

This formula was to come into effect from April 1 but announcement of the new rate was deferred because of general elections.

"Rangarajan formula is too complex.

"It has variables that were questioned by stakeholders during the entire approval process in the previous government.

"This formula either needs to be simplified or replaced by a less complex one," an official privy to the thinking in the new government said.

A new panel may be asked to look into the issue, he said adding if that happens a new price may be delayed beyond July 1, the date oil ministry has given to Reliance Industries for implementation of new rate.

The Rangarajan pricing formula is based on the average of the prices of imported LNG into India and the weighted average of gas prices in North America, Europe and Japan in 12 months.

The price of gas, according to this formula, comes to around $8.3 per million British thermal unit for April-June quarter, almost double the current price of $4.2.

However, if only LNG bought on long-term contract is kept and the purchases from volatile spot market are eliminated, as was demanded by some user ministries in the run up to the Cabinet approval, the new rate would come to $7.8,
the official said.
The steep price hike of $8.3 had become controversial with CPI leader Gurudas Dasgupta and an NGO filing a petition in the Supreme Court alleging that the move was for the benefit of Reliance Industries.
"There is also a view in the government that we should allow the Supreme Court to deliver its verdict on the issue.
Once the highest court decides on it either ways, the issue would get resolved," he said.
The official said the formula was to apply for all domestic gas -- whether produced from deepsea, shallow water or onland.
"Some argue that there is a case for differential pricing as the cost of exploration and production on land like for instance for coal-bed methane is far less than deep sea exploration and so there can be different rates."
According to the formula approved, rates are to change every quarter based on average price in previous 12 months with a lag of one quarter.
While $8.3 is the estimate of gas price for April-June quarter based on averages in the January-December period, the price in subsequent quarters would be higher considering India's long-term LNG import contract has seen an increase from 2014.
Gas price could rise to $9.1 per mmBtu next fiscal and to $9.6 by FY'17 assuming current pricing levels of crude, US Henry Hub, UK National Balancing Point and Japan LNG imports, he said.