The government has firmed up an investment of over Rs 840 billion (Rs 84,000 crore) for setting up hydel projects in the north-eastern region of the country by 2020, which will produce 14,000 MW of electricity.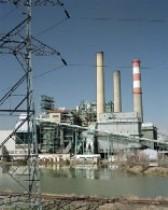 The Central Electricity Authority, the techno-economic clearance body, is likely to give its approval to about 3,000-MW projects in the region in next two months. CEA concurrence has already been given to projects with about 8,000 MW capacity and the detailed project reports of those that can produce 3,000 MW are under examination, a senior CEA official said.
These projects with 8,000 MW capacity are likely to come up during the XIIth Plan Period (2012-17). Once commissioned, they would add 14,000 MW electricity to the National Grid.
In order to tap the huge hydro-electric potential in the north-eastern region, various public sector companies like NHPC and North Eastern Electric Power Corporation have shown keen interest in setting up power projects. NHPC is constructing a 2,000-MW project on the Subansiri river in Assam, while the NEEPCO is constructing the 600-MW Kameng hydel project.
The region, according to government data, has a hydro power potential of 58,000 MW and offers great opportunity to both PSUs and the private sector to harness this. NEEPCO is also building the 1,500 MW Tipaimukh, one of the largest hydro-electric power projects in the country, for which the DPR has been prepared and the project would go on stream soon. Subansiri (2,000 MW) and Kameng (900 MW) projects are under construction, the official said, adding that in the next six years these power plants would be ready.
Besides hydroelectricity, the region is also likely to get power through other sources of energy like coal and gas. State-run BHEL and ONGC along with the Tripura government are executing the 700-MW thermal power project at Palatana in the state. The country's largest power producer NTPC is also constructing a 750-MW thermal project at Bongaigaon in Assam, which is scheduled for commissioning in 2012. The total installed capacity of the north-eastern region is 2,285 MW, out of which hydropower generation contributes more than half i.e 1,110 MW and gas-based 766 MW, according to CEA data.