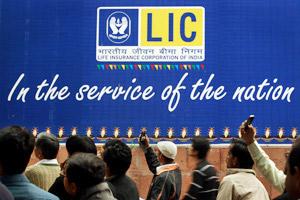 Government will soon start the selection process of new LIC chairman following the premature exit of the incumbent, S K Roy, and complete the whole exercise by the next month.
The selection process will begin after acceptance of Roy's resignation by the Appointments Committee of the Cabinet headed by the Prime Minister.
"The selection of the new chief should happen by next month.
"The candidate would be selected from within the organisation after interview," senior officials in the Finance Ministry said.
Currently, there are two managing directors -- V K Sharma and Usha Sangwan.
Besides, there is one vacancy of a managing director as well.
Asked about the reasons for Roy's resignation, officials said: "For some months, he has been talking about his personal concerns.
"There was no pressure from the government as such for any investment. Investment decisions are taken by LIC based on commercial consideration."
Not a single call has been made by the government for any investment decision, the officials added.
Roy, appointed by the previous United Progressive Alliance government, has resigned nearly two years ahead of completion of his five-year term.
He has been with LIC since 1981 and became chairman of life insurance behemoth in June 2013.
On May 31, 2013, he had assumed charge as managing director of LIC and a month later, he was elevated as chairman.
Prior to his elevation as MD, he was head of the International Operations division.