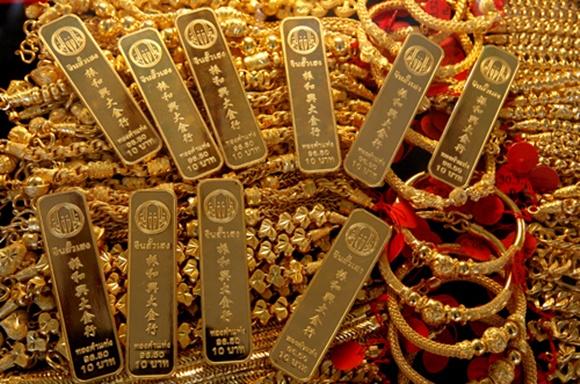 The government on Monday reduced the import tariff value of gold to $458 per 10 grams due to fall in its global prices.
It also cut the import tariff value of silver to $783 per kg. Earlier, tariff value -- the base price on which the customs duty is determined to prevent under-invoicing – of gold and silver stood at $461 per 10 grams and $803 per kg, respectively.
The Central Board of Excise and Customs today issued the notification after gold prices extended losses for the fourth straight day today. The prices of yellow metal have touched the all time high of Rs 34,500 per 10 grams last week in the national capital.
Prices of Gold today fell and closed at Rs 31,100 per 10 grams. However silver snapped three day of losses and rebounded by Rs 420 to Rs 54,350 per kg.
However, gold prices have increased by about 8 per cent in August. Gold in Singapore, which normally sets the price trend on the domestic front, fell by 1.6 per cent to $1,373.38 an ounce on bets the US Federal Reserve will start to pare stimulus as the economy improves, while silver was by 1.34 per cent to $23.55 an ounce.
India, the largest gold consumer in the world, imported 860 tonnes of gold in 2012. In the first four months of the current fiscal, the import rose 87 per cent to 383 tonnes.
The government has increased the tariff value of crude palm oil to $833 per tonne from $808 per tonne earlier. Tariff values of crude palmolein, RBD palmolein were raised to $879 a tonne and $882 per tonne, respectively.
Similarly the tariff value of crude soyabean oil has also been raised to $951 per tonne from $928 per tonne earlier.