The government on Friday gave Oil and Natural Gas Corp and partners approval to invest $2.181 billion in a giant oilfield in Venezuela that will give energy deficient India 3.6 million tonnes a year of crude oil.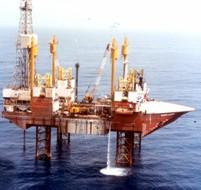 ONGC Videsh, the overseas arm of the state explorer, will invest $1.333 billion between 2010 and 2015 as its share of spending in the 400,000 barrels per day 'Carabobo-1' project. Indian Oil Corp and Oil India will invest $454 million each in the project.
The Cabinet Committee on Economic Affairs approved the investment by Indian firms who together hold 18 per cent stake in the Carabobo-1 project, Home Minister P Chidambaram said after the CCEA meeting here.
The Carabobo-1 project of the Orinoco extra-heavy oil belt of Venezuela would involve a total investment of close to $21 billion over 25 years. The three firms have for the time sought the government's approval for investing $2.18 billion and may be able to fund most of the future investment from the revenues they will start earning when the project goes on-stream in three years.
Last month, the three won rights to develop Carabobo-1 project along with Spain's Repsol-YPF and Petronas of Malaysia after committing themselves to pay a signing amount of $1.05 billion and an equivalent to Venezuela's state-run PdV in loan.
 Repsol-YPF, OVL and Petronas will each hold 11 per cent stake in the 'Mixed Company' that will develop Carabobo-1, with seven per cent being split between IOC
and OIL. Balance 60 per cent will be with PdV.
The project will give India 3.6 million tonnes of crude oil annually out of the envisaged output of 400,000 barrels a day. Chidambaram said OVL's investment of $1.33 billion from 2010 to 2015 is made up of $302 million in equity, $289 million in loan of PdV, $454 million as contribution to Mixed Company as debt and $289 million as signature bonus.
IOC and OIL's exposure of $424 million each is made up of $96 million in equity contribution, $92 million in loan to PdV, $144 million as contribution to Mixed Company by way of debt and $92 million as signature bonus.
The Carabobo-1 project, comprising Carabobo-1 Central and Carabobo-1 North blocks, would develop extra-heavy crude production capacity of up to 400,000 barrels per day (20  million tonnes a year). Early output of at least 50,000 bpd is slated to start in 2012-13, rising to peak in 2016.
The project, he said, would give Indian firms a minimum return on capital of 13.8 per cent.
The project investment of $21 billion includes $12.8 billion cost of constructing a heavy crude upgrader that can turn Orinoco's tar-like oil into valuable synthetic crude.
The 200,000-bpd upgrader may be built at Soledad in Anzoategui state to make synthetic crude of 32 degree API or higher by 2015-16.
Since signature bonus is to be paid by only foreign firms, the share of OVL, IOC and OIL would be $472.5 million or 45 per cent of $1.05 billion. They will also contribute a similar amount to PdV as their share of credit.