The finance ministry on Friday said it has approved 15 foreign investment proposals totalling Rs 2,000.5 crore (Rs 20 billion) and recommended two FDI applications, including that of US drug major Mylan, for final Cabinet clearance.
The 15 proposals were cleared following recommendations by Foreign Investment Promotion Board (FIPB) on August 27.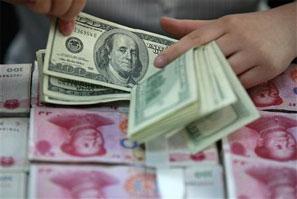 "In addition, two proposals viz., M/s IDFC Trustee Company Ltd, as proposed Trustee for India Infrastructure Fund II, Mumbai and M/s Mylan Inc. USA amounting to Rs 10,668 crore (Rs 106.68 billion), have been recommended for consideration of Cabinet Committee on Economic Affairs," the finance ministry said.
Proposals which have been cleared include that of Jubilant Pharma Pte, Singapore (Rs 1145.10 crore), Lotus Surgical Specialities (Rs 150 crore), Symbiotec Pharmalab (Rs 306.19 crore) and Advanced Enzyme Technologies (Rs 200 crore).
The ministry further said it has deferred decisions on 10 FDI proposals, including that of Hindustan Coca-Cola Holdings Pvt Ltd, HBO India Pvt Ltd, P5 Asia Holding Investments (Mauritius) Ltd, Australia Asia Resources LLP (USA) and Dhanlaxmi Infrastructure Pvt Ltd.
US-based Mylan Inc proposes to acquire Agila Specialties Pvt Ltd -- a subsidiary of pharma firm Strides Arcolab. It involves FDI worth Rs 5,168 crore (Rs 51.68 billion).
According to a 'Share Purchase Agreement', Mylan would acquire entire issued and outstanding share capital of Agila Specialities Pvt Ltd.
IDFC Trustee Company Ltd has sought government approval to set up an Alternate Investment Fund (AIF) category I and for receiving contributions from international investors. As per the Ministry, the proposal involve FDI inflow worth Rs 5,500 crore (Rs 55 billion).
Mylan and IDFC proposals have been recommended for the consideration of Cabinet Committee on Economic Affairs (CCEA), as the proposed investment in both cases is above Rs 1,200 crore (Rs 12 billion).
The statement also said three foreign investment proposals were rejected.