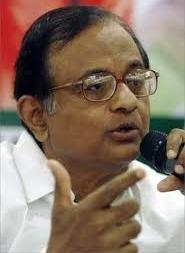 Indian Finance Minister Palaniappan Chidambaram on Tuesday called a recent spike in government bond yields temporary, while saying the central bank could take some steps to bring the yields down should food inflation moderate.

"Interest rates in G-secs (government securities) have risen temporarily, but we hope that some measures the RBI will take, and when the next set of inflation figures come, if food inflation moderates, it's possible that the G-sec rates will go down," Chidambaram said at a news briefing in Mumbai.

Bond yields have risen since the Reserve Bank of India raised interest rates for a second consecutive month on October 29.
Image: P Chidambaram