The government on Monday appointed S R Rao as commerce secretary, in place of Rahul Khullar, who was made chairman of the Telecom Regulatory Authority of India  after he retired earlier this month.

Prior to this, Rao, an IAS officer of the 1978 batch belonging to the Gujarat cadre, was special secretary, telecom.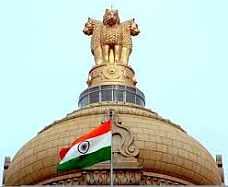 Rao is a Padma Shri awardee for the work he did in 1994 for cleaning plague-ridden Surat, for which he got national praise.

As the new commerce secretary, Rao faces a tough challenge ahead in propelling India's merchandise exports, which is currently facing adverse conditions due to a slowdown in demand from European countries and the US.

Rao's immediate task is to present the annual review of the Foreign Trade Policy 2009-2014, which is eagerly awaited by exporters.

It remains to be seen how Rao steers the policy measures to contain the soaring trade deficit and help India achieve the government's target of $500 billion of exports by 2013-2014.

Rao's experience would also be counted in how he emerges as a trade negotiator in negotiating some of the pending, yet important, bilateral deals such as the India-EU free trade agreement.

Meanwhile, Ashis Bahuguna has been appointed agriculture secretary. Bahuguna, an IAS officer of the 1978 batch from the Rajasthan cadre, is at present special secretary and financial adviser in the Department of Agriculture.

Among other appointments, S K Srivastava, at present mines secretary, will be coal secretary in place of Alok Petri, who has retired.

Sudhir Kumar will be Food Secretary and will move from Special Secretary in the Ministry of Women and Child Development, in place of B C Gupta. Gokul Chandra Pati will now be officer on special duty with the rank and pay of secretary in the Department of Animal Husbandry, Dairying and Fisheries.