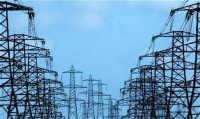 A committee of secretaries, headed by Prime Minister's Principal Secretary Pulok Chaterjee, agreed to consider power industry's demands placed before it at a meeting on Wednesday.
The demands by corporate chiefs include clearing eight critical coal blocks attached to projects of big corporate houses, modalities of price pooling for bulk coal imports by Coal India Ltd, tariff revision for imported coal-based projects and immediate gas allocation for their projects.
The seven-member private sector lobby group that met the committee included Reliance Power Chairman Anil Ambani, Tata Power Deputy Chairman Cyrus Mistry and Adani Power Chairman Gautam Adani. Power Secretary P Umashankar and Coal Secretary Alok Perti were among senior officials at the meeting.
The demands included allowing frequent tariff revision to check power distribution companies' losses, privatisation of distribution utilities, allowing open access in power and exemption from five per cent customs duty on imported coal.
The industry group also demanded immediate allocation of 25 million standard cubic meter per day (mmscmd) of gas for power projects of 6,500 Mw under implementation.
The industry representatives also asked for keeping power sector on the top of the priority list, followed by fertiliser sector, while allocating gas for the XII Plan period.
After the meeting, Ashok Khurana, Director General of Association of Power Producers, said: "Principal Secretary to the PM assured the delegation that since the recommendations
made by the Association of Power Producers are genuine and practical, they would be addressed immediately."
APP is a representative body of 22 private power companies.
A hearing of private sector woes by a CoS is not a usual practice in the government. The secretary panel was formed last month after an 18-member industry group knocked on prime minister's door for immediate resolution of fuel issues.
Coal price pooling means low prices of domestic and high prices of imported coal will be averaged out to allow consumers get uniform rates irrespective of the fuel source. The controversial proposal, experts say, could jack up power prices of some plants by as much as 40 per cent.
The eight blocks for which quicker clearances were sought by the industry on Wednesday are attached to projects belonging to Adani, Reliance, Aditya Birla Group and Essar.
The demands aimed at distribution reforms - tariff revision, privatisation and allowing open access - rose largely from the latest recommendations of the Shunglu panel.
The industry group also asked for tax exemptions for hydro power plants being set up in the North Eastern regions and setting up a high capacity transmission corridor for evacuation of power from that region.
The delegation also met Montek Singh Ahluwalia, Deputy Chairman of the Planning Commission, later in the evening to raise concerns over the same issues.